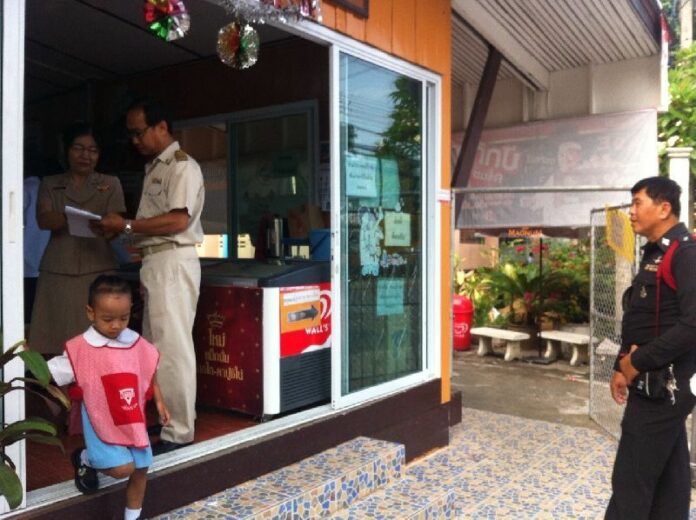 (20 May) A burglar reportedly took away candies coffee from a cooperative inside a kindergarten in Chiang Rai province.
Mueang Chiang Rai police station received reports from a teacher at Anuban Chiang Rai School, that the cooperative at the school had been broken in to. Officersarrived at the scene to investigate.
The teacher and a cooperative worker were waiting at the scene, where primary school students were buying candy and school supplies. They took the police to investigate the area of the break-in, which is the back door of the cooperative, saying that some candy and a large bag of instant coffee, worth over 100 baht, were stolen.
Moreover, some huffing glue was discovered on the table, and empty candy wrappers were left behind. Police took these in as evidence to dust for fingerprints and investigated the security camera footage.
The coop worker said that this was not the first time this incident happened. Previously, not many things were stolen since the coop did not keep any cash in the register. He suspects that the culprits may be homeless person addicted to sniffling glue who roams around the nearby market, and has asked the police to investigate.
Meanwhile, the coop will be adding more secure locks to its doors, he said.