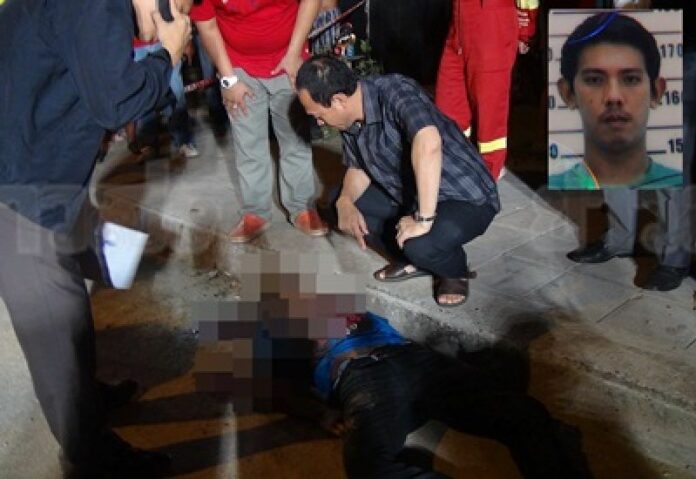 (31 May) Just 10 minutes
past midnight earlier today Saensook police station received reports of a shooting on the Bypass Road along
Nongmon, Chonburi.
Police rushed to the scene to find 1 victim killed, identified as
Mr.Watchara Cheunsiri, 26, lying belly up, his body shot in his right cheek, right arm, chest, head,
and right rib. Police also found the victim's Suzuki motorcycle license plate 24-175 Chonburi.
Several 9 mm shell casings were found on the scene.
Initial investigations reveal that before
the incident, Mr.Watchara was in talks with Mr.Bas Bangsai about paying up for the winnings of an
automobile race that ended at 23.00 the day before. Reportedly, Mr.Bas lost but refused to pay and
they were unable to come to a conclusion.
Shots then broke out and Mr.Watchara was
outgunned. He ran over to his motorcycle, but Mr.Bas followed and shot him until he was dead, then
fled the scene on a white Honda Jazz, license plate 8553, into Chonburi city center.
Police
say Mr.Watchara had previously been jailed for 6 years, and had only been out for 3 months. He was
unemployed and earned his living in automobile races.