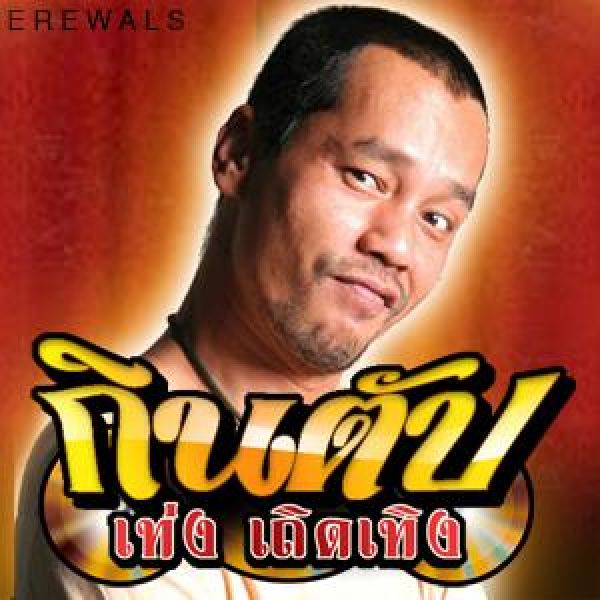 (7 June) The famous
comedian Teng Terd Terng became target of controversy in the online world for his attendance at
the birthday party of Mr. Nattawut Saikeu, a Pheu Thai MP and a prominent leader of the Redshirts
movement.
The birthday party was held at Keri
Resort, along the Ramindhra Highway in the evening of 4 June.
Teng Terd Terng, whose real
name is Mr. Pongsak Pongsuwan, was seen hugging Mr. Nattawut and giving speeches on stage. I want
Mr. Thaksin to come home quickly! he said to the audience, drawing applause.
He was refering
to Former PM Thaksin Shinwatra, who was ousted by military coup in 2006 and remains in self-imposed
exile, avoiding the corruption case that he called politically-motivated. Mr. Thaksin is a hugely
polarizing figure; the Redshirts see him as the democratically-elected prime minister who was robbed
out of his legitimacy by the pro-establishment groups, while the Yellowshirts think he is a corrupt
dictator.
Perhaps not surprisingly, Mr. Pongsak′s comment quickly drew sharp rebukes and
fervent supports from the Red and Yellow cybersphere.
Websites of the Yellowshirts-allied
ASTV: Manager featured Mr. Pongsak in the top news section, with headline Revealed Himself In
Birthday Party of The Autocrat: [Pongsak] Said He Wanted To See Thaksin Home. Many readers verbally
abused the comedy star in the website′s comment section. Yellowshirts Facebook groups similarly
hurled virtual abuses at him.
Meanwhile, many Redshirts on webforums praised Mr.
Pongsak. People have the right of expression.
Teng was just doing his job and was not hurting anybody or badmouthing your mother or father.
Please be more open minded and positive and your life would be so much happier, wrote one
commenter.
Another wrote, Time is the true
test of man. Today I admire Pongsak Pongsuwan greatly for his bravery to expressing that he is not
against the Redshirts.

Today, Mr. Pongsak
finally spoke out about the war of words in the online community. He said he did not intend to be
political; he was merely rying to please the hosts of the show. He insisted he was not Redshirt,
and said he was there just because he was hired to entertain the audience at the birthday
party.
The color I define myself with is the color of Thai national flag. Please don?t pull
me or my work into politics. I don?t have mind for politics. I?m done. From now I won?t take jobs
from high profile people anymore. I?d rather do comedy shows to temple fairs. No troubles for me
there, Mr. Pongsak was quoted as saying.
Teng Terd Terng is currently a co-host of popular
TV comedy show Ching Roi Ching Larn. His jokes mostly involved dressing up comically and slapstick
humor.