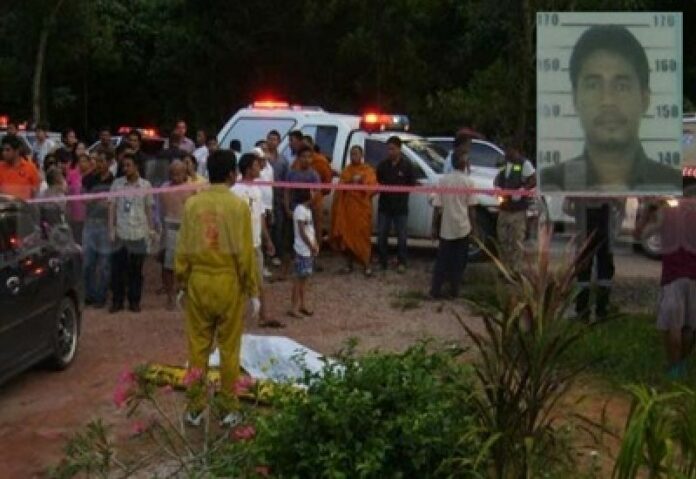 (20
June) Songkhla police received reports that a man has opened fire on individuals in a house at Sadao
district late in the evening.
Mr. Pian Srichalerm, 61, and his wife Ms. Wandee Srichalerm,
58, were shot dead at their heads by a handgun. Their daughter, Ms. Nittaya Chan-in, 37, was shot in
the body for 4 times and is currently admitted to hospital. Mr. Klong Chan-in, believed to be the
gunman, suffered a wound to his head which was caused by the same handgun. He died at
hospital.
Police say investigation reveals that Mr. Klong, who was married to Ms. Nittaya,
was having big argument with his wife in front of their house, reportedly because Ms. Nittaya caught
him cheating on her with another woman. Mr. Pian and Ms. Wandee tried to break up the fight, police
say, but Mr. Klong became uncontrollably angry and shot his wife and her parents, before shooting
himself in the head.
The neighbors said the incident happened so fast they could not come to
Ms. Nittaya′s rescue. Her condition was described as severe.