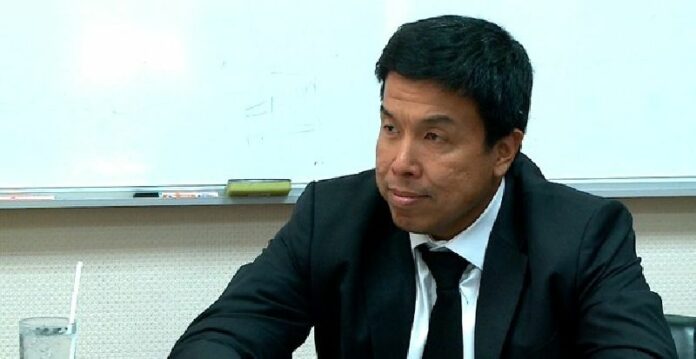 (10 July) Images of
Transport Minister Chatchart Sittipan riding on motorcycle taxi have surfaced and caused much
interest on Thai social network.

Mr.
Chatchart has previously vowed to tackle chronic problems in Bangkok′s public transportation system
and instructed top officials at his ministry to regularly use public transports in order to see for
themselves the woes that so many common Thais have suffered in their daily commutes.
Few
weeks ago, he was even photographed taking a public bus from the Government House to catch the
flight at Don Mueang Airport, although it was reported he had to switch from bus to car on the way
because he was running out of time.
In an interview, Mr. Chatchart explained the story behind
the pictures of him on motorcycle taxi. On that day, Mr. Chatchart said, he had a meeting with

director of Bangkok Mass Transport Authority (BMTA)
at 08.00 and had initially planned to to take the bus there again.
However, he said he
quickly realized that he wouldn?t have enough time, so he resorted to the possibly speediest way to
get around on Bangkok streets: the orange-clad motorcycle taxi.
According to Mr. Chatchart,
he made suggestions to the director of BMTA that he hoped might improve public bus service. He said
the measures include rearranging some bus routes to avoid traffic jam.
It is not clear who
originally distributed the pictures to the social network, and Mr. Chatchart insisted it was not his
doing.