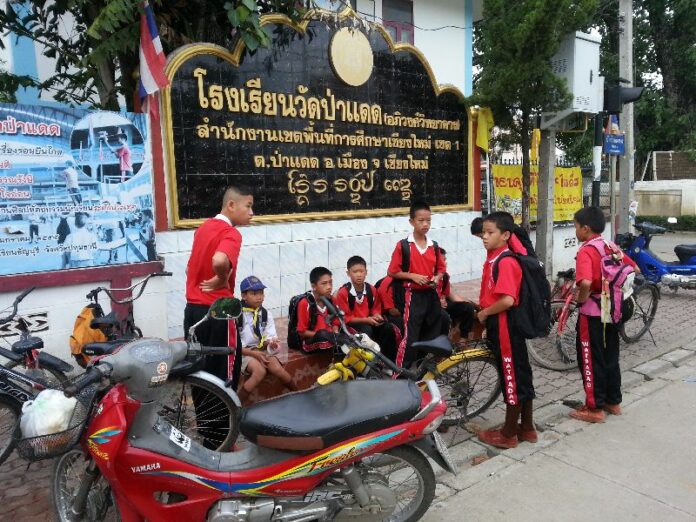 (17 July) Padad
Municipality School in Chiang Mai province was forced to close for one day after a man was found
hanged to death at the flagpole in the school yard.
The discovery is particularly startling
as, according to common practice in virtually every public school in Thailand, the school yard is
where students assemble each morning and sing the national anthem while student representatives
raise the national flag at the flagpole.
Police estimated that Mr. Weerasak
Saenmee, a
construction worker from nearby site, had been dead for 8 hours before his dead body was found. The
officers said they found no trace of struggle on Mr. Weerasak′s body.
Witnesses told police
that Mr. Weerasak, a resident of Chiang Mai province, had been suffering from emotional depression
and mental problem for a while. A friend of Mr. Weerasak
said he often claimed he was being haunted by a ghost.
After some investigation, police
concluded that Mr. Weerasak committed suicide while he was drunk and hallucinated.
The
school, which houses 194 students and 11 teachers, plans to organize a big religious ritual to
cleanse the spirit from the crime scene soon, our correspondent reported. Mr. Duangrit Jittana,
director of the school, said he also ordered the staff to replace the flagpole′s rope.
Asked
how many students were at school when the dead body was discovered, Mr. Duangrit said
ot
many.