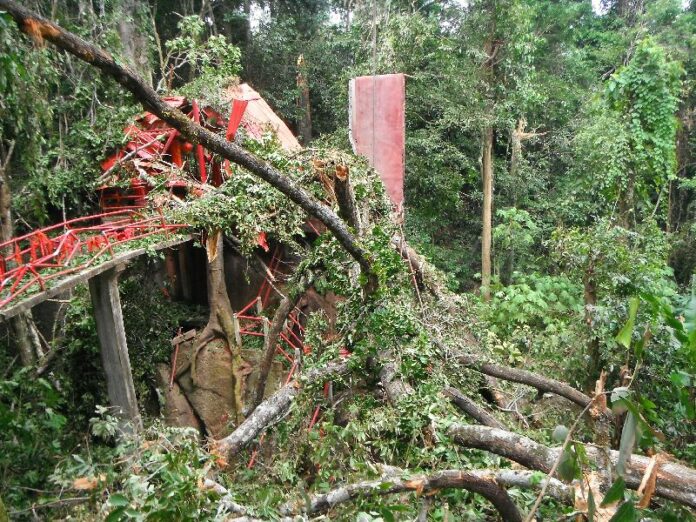 (23 July) A group of
Malaysian tourists praying to Pae Kong Shrine in Yala province had to flee for their lives when a
tree fell on the shrine, killing one man and injuring another.
Mr. Kuck Ah Choon, 56, was pronounced
dead at the scene in Betong district, while his friend while Mr. Tee
Kok Ee, 66, was sent to hospital.
Mr. Tee later told the police that he, along
with Mr. Kuck and 6 other friends, drove from Malaysia to travel in Betong district, before they
stopped over at Piyamitr tunnel to pay respect to Pae Kong Shrine which was situated
nearby.
While he and 10 other Malaysians were at the shrine, they heard the sound of a tree
cracking, then a huge tree fell on the shrine.
"I and other people then ran for our lives"
Mr. Tee told the police.
Mr. Prasert Nualcharoen, community leader in Betong district, told
our correspondent that there was no strong wind or rain storm on that day. Therefore, he supposed
that the tree behind the shrine, which aged over a hundred years, rotted and eventually
cracked.
He said that workers have been dispatched to rebuild the shrine.