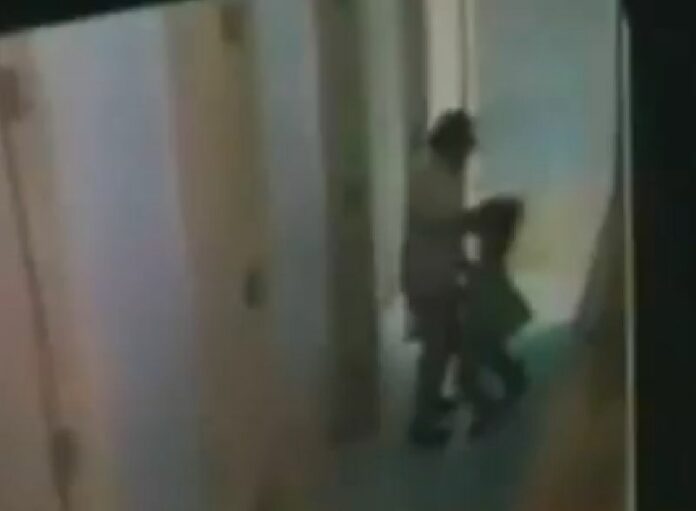 (2 August) Family of a 3 year old kindergarten
student in Chonburi province told police she had been abused by older students at her school, such
as forcing her to eat excrement and toilet cleaning chemicals.
Her parents said they
only realised her ordeal after she appeared reluctant to go to school, even though she been been a
cheerful girl who enjoyed attending her classes. One day, she started vomiting profusely and
complained of severe pain in her stomach. The girl was quickly admitted to
hospital.

After she had been questioned repeatedly by her
grandmother at the hospital, she told her family she had been bullied by third grade students.
According to the girl, a group of third graders pushed her into the school bathroom and demanded
that she gave them her pocketmoney.

When the girl refused, she said, the group
slapped her hard and forced her to eat excrement and toilet cleaning chemicals in the
bathroom.
The parents later consulted with the school teachers and reviewed CCTV camera,
which captured some of the moments the girl was physically abused by the third graders.
The
girl′s father said he was shocked and broke down in tears when he saw what had happened to his
daughter. He said the doctors told him the toilet chemical his daughter had consumed is a home-made,
less toxic type than the standard ones sold in the market.
My daughter could have died, the
father said.
As of the moment, the police have recorded in the incident in their report, but
have not issued charges against neither the abusive students nor their parents, explaining that they
need to investigate the scene and talk to all parties involved first.
Nevertheless, the
investigation is proceeding, and Khaosod understood that the parents of the third graders had
been summoned by police and informed about their daughters? behaviours.The parents told police
they would take every responsibility for the incident.
However, the father and the
grandmother of the 3-year-old girl told Khaosod they would continue to pressure the police into
investigating the matter seriously for the sake of justice, since the girl is still suffering from
depression and physical injuries.
Her father said he planned to cheer his daughter up by
arranging a birthday party for her soon.