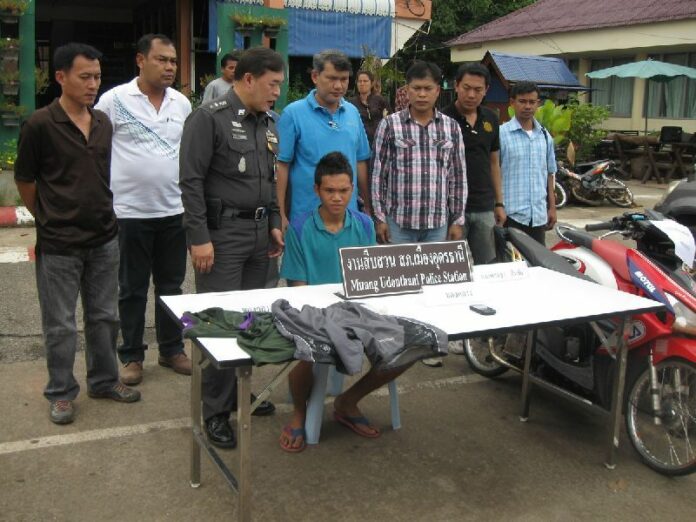 (3 August) A 17-year-old
woman was nearly raped by the man whose motorcycle broke down on a highway in Udon Thani that she
offered to help.
The woman told police she was riding home on her motorcycle when she saw a
man struggling to pull his motorbike along the road near Nong Samrong Power Plant.
She
reportedly offered the man, later identified as Mr. Settha Sinchai, 19, the ride home. He agreed and
tied his broken vehicle with the woman′s motorcycle, then rode off together toward Mr. Settha′s
residence in Pen District.
On the way, however, Mr. Settha allegedly kicked his helper,
knocking her onto the roadside. He later punched her in the face, she said, and attempted to
sexually assault herbut was distracted by the light of an oncoming car. The woman said she ran off
from him at the moment, and she was later rescued by by-passers on the highway.
The suspect
reportedly sped away on the woman′s motorcycle. When the police searched Mr. Settha′s house, where
he lived with his wife, they found the stolen motorcycle.
Mr. Settha confessed to police
about the attempted rape, stating that he only wished to fulfill his sexual need because he had been
away from his wife for a long time.