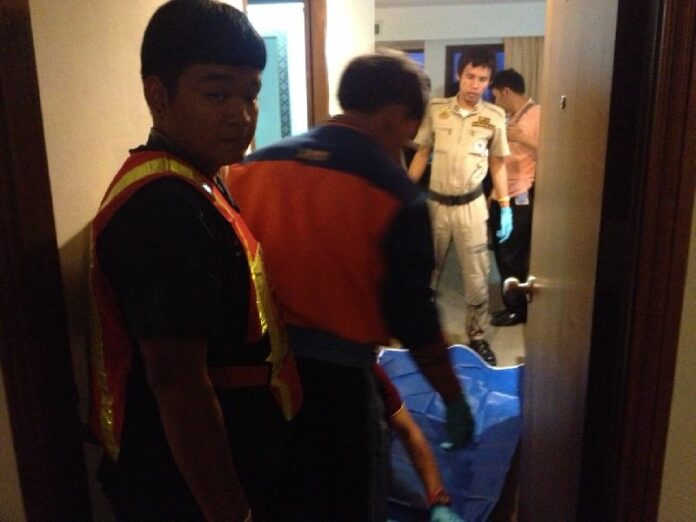 (6 August) 60 year old
British woman was found dead in her hotel room in Chiang Mai Province. Police ruled it was a suicide
case.
The body of Ms. Judith Robinson, 60, was found in the bathtub inside her hotel room
after cleaning staff noticed suspicious smell from the room.
At the scene, police found a
suicide letter detailing Ms. Robinson's apology to the hotel along with her wishes to donate her
body to a medical school, and to donate 24,800 Baht to charity organisations. The money was found in
cash inside the room.
Primary investigation revealed no trace of intruders, according to the
police, who were convinced that Ms. Robinson had committed suicide.
A hotel staff told police
that Ms. Robinson stayed at the hotel with her lover, who later left for his/her native home in
Britain (the gender of Ms. Robinson′s partner is not immediately clear). Ms. Robinson was last seen
on 3 August, when she came to exchange used water bottles for new ones.
A housemaid said she
had gone into Ms. Robinson's room for daily cleaning on 4 August and noticed a note sticking at the
bathroom door, but did not think anything of it and left shortly afterwards.