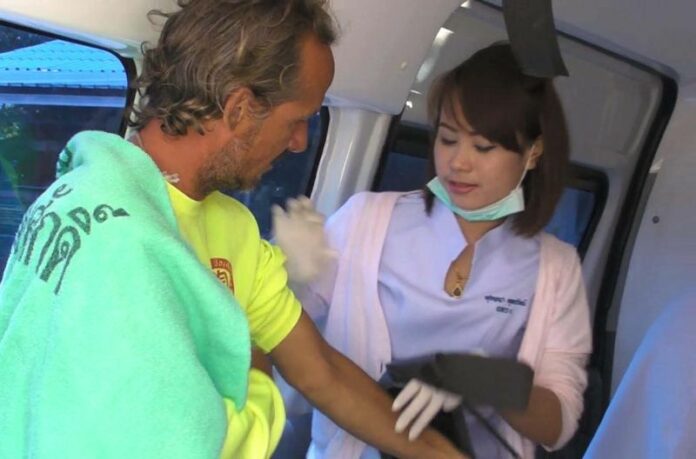 (7 August) German expat
has been rescued after he was forced to spend 9 hours drifting in the sea off Koh Tao
Island.
The 47 year old German, identified simply by officials as ?Sasha?, is believed to
have fallen off the ferry boat on his way to the island, which situated near the coast of Chompon
province in southern Thailand.
The ferry crew told our correspondent they saw the German
smoking on the side of the boat around 02.00 on the previous night. They could not locate him once
the boat reached the island, they said, so they realised that he must have fallen overboard and
immediately alerted the rescue teams.
Mr. Sasha was eventually found 10 kilometres away from
the shore, close to Koh Mattra and Koh Kalok islands. He said he had been swimming for around 9
hours as he waited for the help to arrive. Officials said Mr. Sasha was very exhausted but had
sustained no injury.
According to his friends, Mr. Sasha is originally from Berlin and has
settled in Surat Thani province for 10 years now, where he has been running his hotel business.
Mr. Sasha′s friends also told our correspondent that, fortunately, he has been a very
talented swimmer.