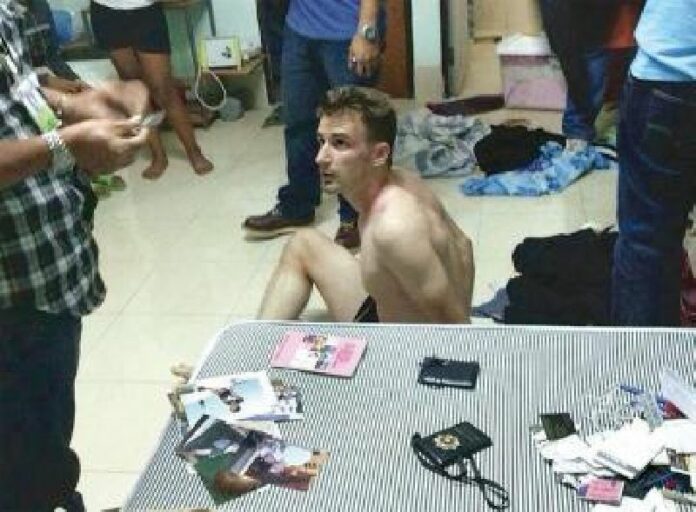 (11 August) Police in Pattaya, Chon buri Province, arrested a German expat after they
received reports indicating that he had been luring underage girls for
sex.
The suspect has been identified as Mr. Pascal Conner, 32.
When they arrested Mr. Conner, the police
said, they also found a cellphone which stores many recorded sex-tapes between Mr. Conner and many
girls reportedly aged under 15.
Police told the reporters that many people reported that Mr. Conner claimed to be a police
coordinator, an interpreter, and a German teacher in the district as he lured the victims to his
residence.
Police also found that Mr. Conner had overstayed his visa, and expected to proceed with
legal prosecution against him soon.