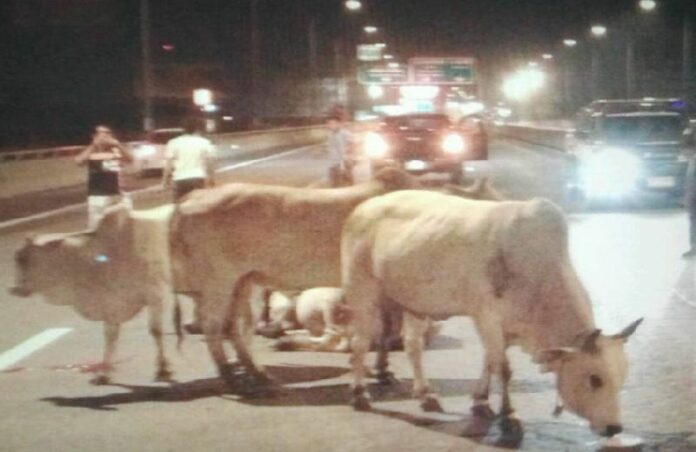 (13 August) A van hit and
killed 2 cows on Sriratch Expressway this morning, bringing the traffic briefly to a
halt.
The incident took place around 300 metres away from the expressway exit to
Chaengwattana Road. Apparently a group of 5 cows strayed onto the road, and a van driver,
approaching at high velocity, failed to notice the animals.
Rescue workers later removed the
vehicle and the cows out of the way, while police warned drivers to take extra care as they drive on
the expressway.
Many cattle are bred and raised in Rangsit area, the outskirt of Bangkok,
which situated very close to Srirath Expressway, and it is suspected that a group of such animals
strayed onto the motor way. No one has been identified as owner of the dead cows.