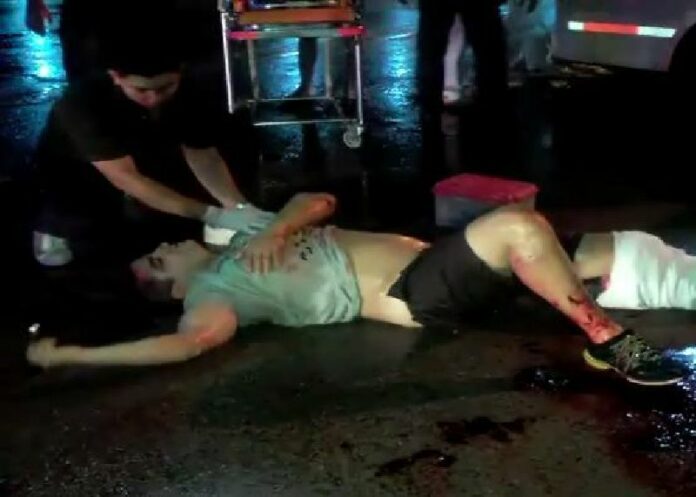 (14 August) A foreigner
in Chonburi Province lost his left leg after his motorcycle crashed into a speedboat parked on the
beach, police said.
Earlier this morning, Police from Banglamoong District, Chonburi
province, was alerted to investigation the scene, where a foreigner was found
unconscious.
According to the police, the man did not carry any official documents with him.
He is said to be a White Caucasian aged between 20-25 years old.
One witness told our
correspondent that he saw the foreigner driving his motorcycle at a high speed. He also suspected
that the foreigner was drunk, as the motorcycle swung before it crashed into a speedboat which was
parked on the beach.
The witness said that the body of the foreign man had been thrown 50
metres away from the crash. The accident also caused the man to lose a part of his left
leg.
Police said they would contact the owner of the speedboat and proceed with the legal
investigation.