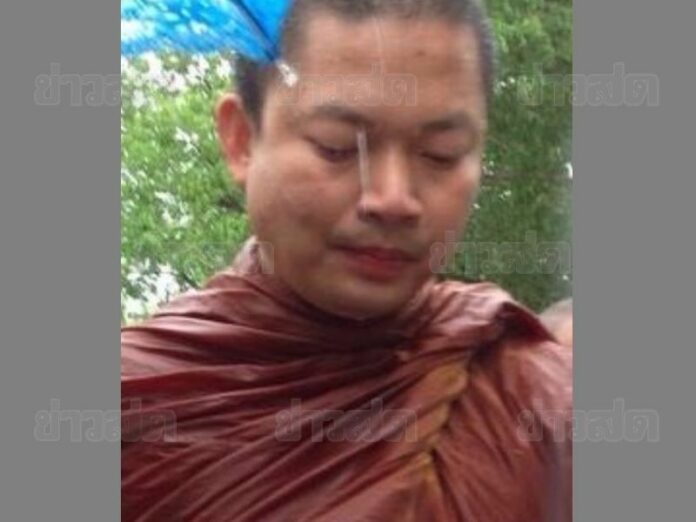 (24 August) The wealthy
former monk hunted by the Thai police is reported to come out of hiding in Laos.
Mr. Wirapol
Sukpol, formerly known prior to his banishment from monkhood as Luang Pu Nen Kham, has been eluding
the arrest warrant served by the Division of Special Investigation (DSI) by staying abroad since the
scandal erupted.
The DSI wants him to stand trial for frauds, money laundering, and sexual
assault of an underage girl.
The latest reports appear to indicate that the ex-monk is
residing on a mountain in Laos, where he reportedly meets with many of his disciples regularly.
According to a source, Mr. Wirapol, still dresses himself fully as a monk, and comes to
receive food offered to him by villagers every morning, even on the rainy days.
The source
also claims that his disciples travel to meet him on rented mini-van on weekends from Thailand.
During his monkhood, Mr. Wirapol commands a considerable influence, boasting police officers and
businessmen as his spiritual supporters.

Meanwhile, Mr. Sukij Poonsrikasem, the lawyer
of Mr. Wirapol, disputed the DSI′s claim that his client′s DNA test result matches with that of a
child he allegedly fathered with a woman who was a minor at the time.
Mr. Wirapol's lawyer
said that the DNA test was conducted on what believed to be the trace of Mr. Wirapol's saliva, which
might be falsely created. The DSI said it found traces of the DNA from a cigar butt.
"it is
not fair for Mr. Wirapol since the sample was not taken from him" Mr. Sukij complained "Not he had
been judged by the society from the evidence, which might have been a fake".
Mr. Sukij also
discussed legal terms of 'rape', once he heard that the Division of Special Investigation (DSI) is
pursuing legal action against his client.
"In order to prosecute someone for rape, you need
medical confirmation that the incident actually occurred" said Mr. Sukit, who firmly believed that
the prosecutors will never take up the case due to the weak evidence.