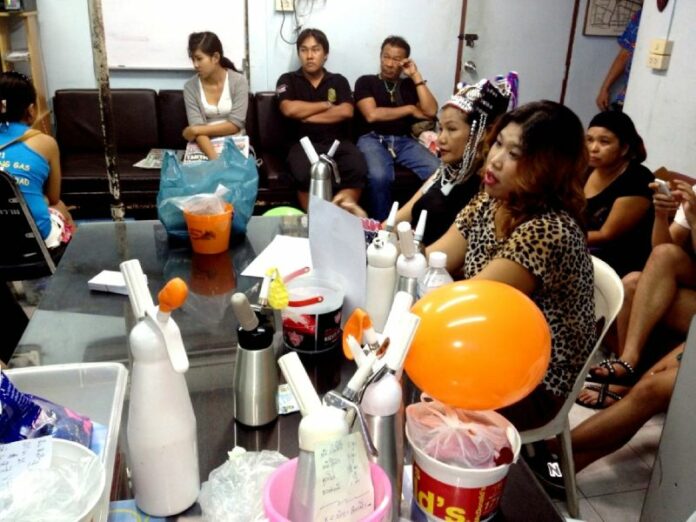 (26 August) Chanasongkram
police arrested 7 individuals who were selling ?laughing gas? ballons to tourists in Khaosarn Road,
and warned that inhaling the illegal gas will lead to serious illness or even deaths.
Balloons containing the gas, also known as Nitrusoxide, were hawked by vendors in the
famous backpacker street alongside cheap alcohols in buckets and fried insects.
Police
officers said the gas is also sold to foreign tourists in other tourist attractions such as Patpong,
Pattaya, Samui Island, and Pa-Ngan Island.
According to Dr. Boonchai Somboonsuk, Secretary of
Food and Drug Administration, the gas may carry fatal side effects, as it reduces oxygen in one's
blood system. The inhaler may faint or death after breathing in too much Nitrusoxide, he
said.
The gas, which had been widely used in dental operation before it was banned by the
Ministry of Public Health, is catagorised as illegal drug, and requires certification for those who
wish to sell it.
Police officers added they are currently searching for 2 main agents who
supplied the gas and the balloons to vendors in many tourist areas.
Those who sell or
resell Nitrusoxide without certification will have to face prosecution of serving up to 1 year in
prison and/or being fined for 10,000 baht, the officers said, and warned that foreigners should not
buy or inhale the gas.