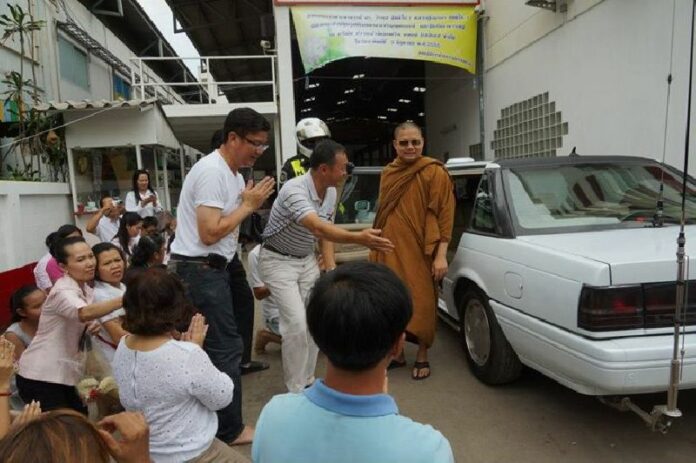 (26 August) A top
official at the Division of Special Investigation (DSI) promised that the agency is doing all it can
to bring a fugitive ex-monk to stand trial in Thailand for charges of frauds and rape of a
minor.
Mr. Wirapol Sukpol, previously known as Luang Pu Nen Kham, is believed to be residing
in Laos, where he reportedly dressed himself up as a monk again.
Pol.Lt.Col.Songsak Raksaksakul,director
of DSI's Foreign Affairs Department, claimed that the DSI has successfully located Mr. Wirapol′s
whereabouts in Laos, and is collaborating with the foreign government to extradite Mr. Wirapol to
serve his sentence in Thailand.
He acknowledged that Thailand has not signed any extradition
treaty with Laos, but insisted that brining the ex-monk back to Thailand would
ot be a
problem. However, the officer declined to say what steps the DSI is planning to
take.