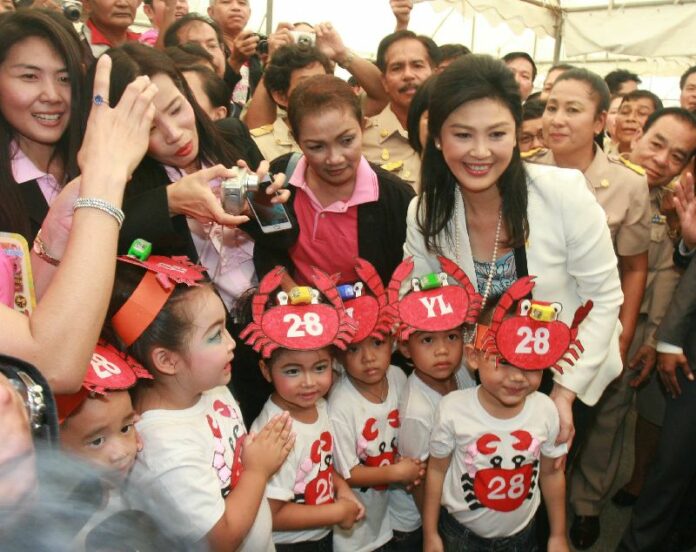 (27 August) The National
Anti-Corruption Commission (NACC) has released a list of personal properties and wealth of the
Cabinet members under Prime Minister Yingluck Shinawatra′s government.
The Prime Minister
herself is ranked as the wealthiest of the bunch, with declared personal possession of 601,660,181
baht.
Although she possesses the combination of property assets and wealth worth 628,660,181
baht, she also owns a debt of 27,000,000 Baht.
Minister of Labour, Mr. Chalerm Yoobamrung,
possesses property and wealth worth 171,283,646 baht, while Mr. Jaturon Chaisaeng, Minister of
Education, holds 118,838,359 baht in property and wealth.
Mr. Peerapan Palusuk, Minister of
Science and Technology, owns 74,471,376 baht, and has 5,068,757 baht worth debt, making his total
wealth at 69,402,618 baht.
Mr. Santi Prompattana, Minister of the Prime Minister Office,
possesses 19,647,405 baht, and 1,290,676 baht in debt.
Mr. Pongthep Thepkanchana, Deputy
Prime Minister, and his family possesses 3,085,369,475 baht, and, curiously, has a debt of 10
Baht.