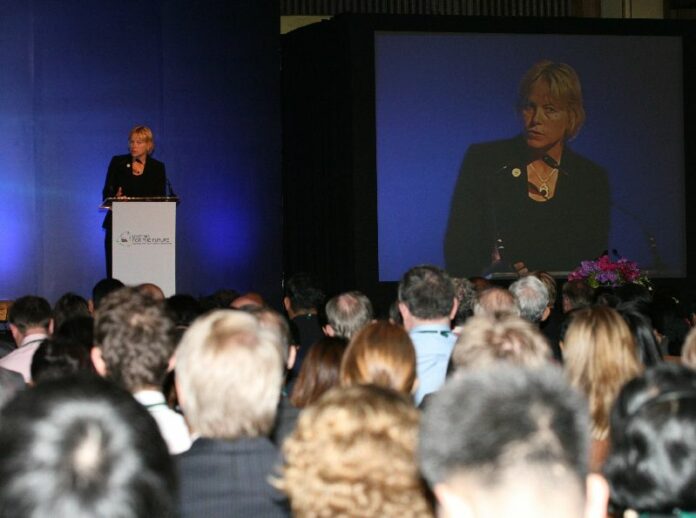 (2 September) Ms.
Priscilla Hayner, an expert in truth-finding commissions and transitional justice, said she believes
creativity will help steer Thailand toward reconciliation, and criticised the Amnesty Bill for
being too vague.
Ms. Hayner was speaking in Bangkok at the government-sponsored event aimed
at finding solutions to the long-running political conflicts that have polarised Thailand. Also
speaking at the event was former UK Prime Minister Tony Blair.
She said both political
factions in Thailand should prioritise the negotiation process, and make sure that everyone on the
stake agrees on the same context and understanding of reconciliation.
In Ms. Hayner's
opinion, reconciliation is discussed when a country wants to forget about the past and seeks to move
quickly away from the tragedies. However, she noted, such process is usually rejected by the
victims.
She mentioned the discussions of the current Amnesty Bill backed by the government
which promises to lift responsibility for political violence during the military crackdown in 2010
for everyone except the leaders of the protests and the authorities at the time.
Relatives of
those who were arrested argued that the bill should be processed quickly to dissolve the conviction
of their loved ones, but on the other hand, some questions were raised by families of the victims
killed in 2010 whether the bill would hold the military responsible for their atrocities.
Although Thailand can learn from the experiences of reconciliation elsewhere, Ms. Hayner
said, there is no absolute international norm for the process, and it is ultimately up to the Thais
to devise their own reconciliation with a local context.
Ms. Hayner also voiced her concern
that the current Amnesty Bill tabled by Pheu Thai Party is still oo vague, as it does not specify
which crimes or actions were covered by the bill.
She stressed that the reconciliation
process cannot be rushed. Meanwhile, the negotiation partners must treat and be treated with trust,
so that both parties can openly discuss about their common interests.
The reconciliation
process will never work if any or both parties negotiate with any hidden agenda, Ms. Hayner
warned.