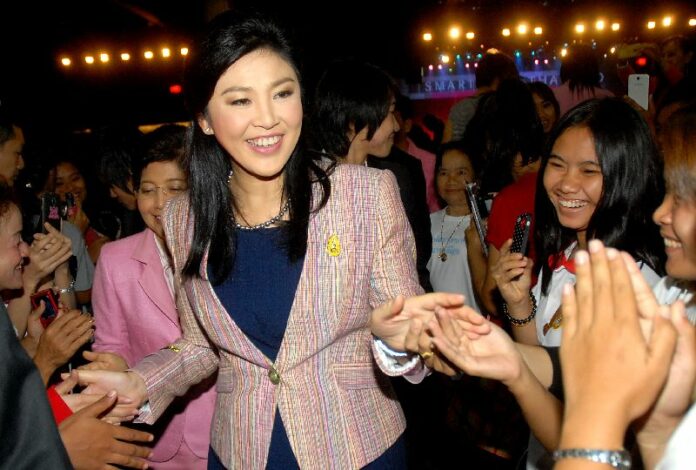 (6 September) Prime
Minister Yingluck Shinawatra presided over the launch of Smart Lady Thailand, a reality show aimed
at promoting the ability of Thai women.
She also gave a speech at the event, which was
organised at Impact Arena exhibition centre in north of Bangkok.
For the 2 years that she has
served as the Prime Minister, Ms. Yingluck said, she has been supporting ?Women Development Fund? to
encourage creative-minded women to actively develop the country, particularly in political and
economic aspects.
So far, more than 500,000 women have benefit from over 40,000
government-led campaigns, Ms. Yingluck told the audience, including the ?OSCC 1300? (One Stop Crisis
Centre), a hotline created to support women who suffer from domestic violence and to uphold their
universal human rights.
The Prime Minister said that Smart Lady Thailand would encourage
Thai women to develop their specialities and their own minds.
Women should learn to
understand that their ideas could enhance their ability, so they can use their ability to develop
the country Ms. Yingluck said.
Ms. Yingluck also expressed her impression from meeting with
Ms. Ladda Tammy Duckworth, the first Thai-American Congresswoman. The Prime Minister said the life
of Ms. Duckworth – an injured Iraq War veteran – inspired her to see that physical disability does
not always obstruct people from living a fulfilled life.
The reality show will soon be
broadcast on Channel 9 and will be hosted by Ms. Mayura Savetsila and Ms. Sasithorn Wattanakul, the
famous TV representatives.