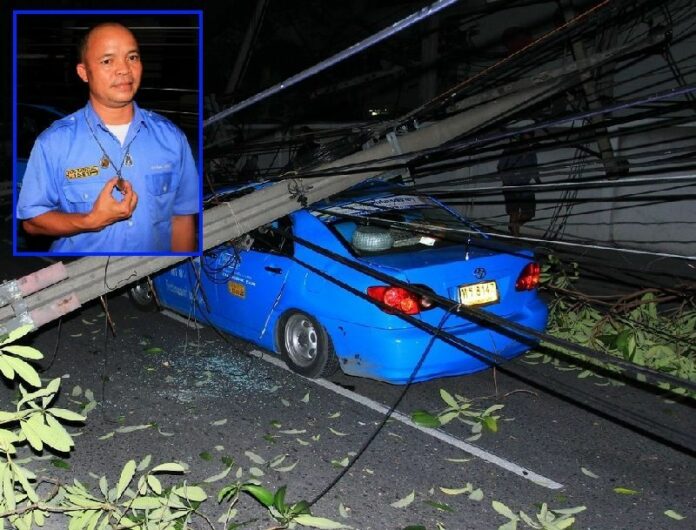 (14 September) A taxi driver managed to escape unscathed from the
electric pole that crashed down on his car last night on Samsen Road in Bangkok – a survival he
accredits to the amulets he was wearing.
According to Mr. Saman Somsri, 47, it was raining
very heavily when he noticed the utility poles along the road shaking violently, so he decided to
pull back his car. However, another electric pole fell on his car.
A total of 26 electric
poles fell down in the vicinity due to the storm which also uprooted a number of
trees.
Mr. Saman said he believed the 3 amulets he was wearing, and a figurine of King
Naresuan, protected him from harm.
However, his passenger was not as lucky. The passenger
suffered slight injuries in the head from the crash, but managed to leave the scene without any
help.
The repair work on the fallen electric poles is expected to be completed by Saturday
evening. Other parts of Bangkok also saw heavy storms throughout the night and early morning,
causing severe flooding and traffic jams in some areas.