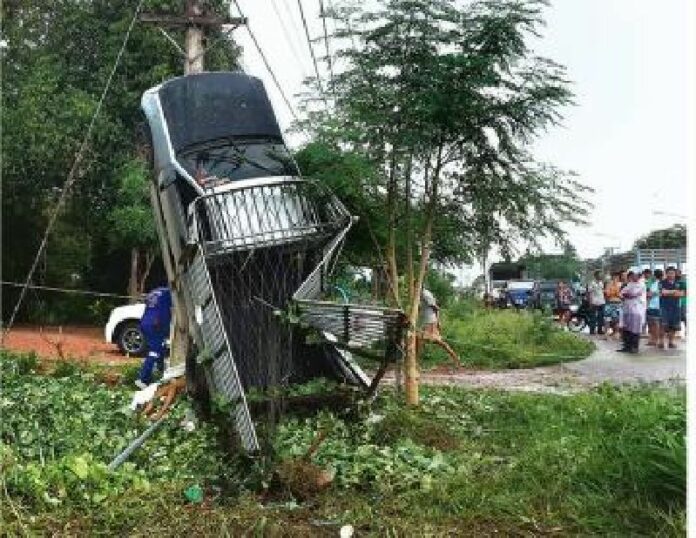 (14
September) An intoxicated driver crashed his pick-up truck into a tree as his passengers were
dancing in the back, killing 4 people.
The incident took place on Bang Na – Trad Road in
Samut Prakarn Province.
According to witnesses, the vehicle was travelling at a high speed
before crashing into the tree. Mr. Krittithi Raksanguan, 23 and Mr. Preecha Khamjaroen, 28, the
driver and a passenger, are believed to have been killed immediately by the impact, as the bodies
were found to be badly mangled inside the car.
The bodies of Mr. Ekrat On-Sri, 21, and
another unidentified person were found on the road.
Meanwhile, Mr. Chayut Singh Purangkoon,
29, whom the witness had seen dancing on the vehicle′s rooftop, was severely injured from the
accident.
Police investigation revealed that the victims worked together at Inter Express
Logistic Ltd, in Bang Phli district, Samut Prakan province.
Prior to the incident, police
said, they had been drinking heavily, before driving around with the company truck, with the music
playing full blast. The passengers then reportedly started dancing on the back of the truck, before
Mr. Krittithi, who had been driving under influence, eventually lost control of the vehicle and
crashed into the tree.
It was raining heavily at the time of the accident, police
added.