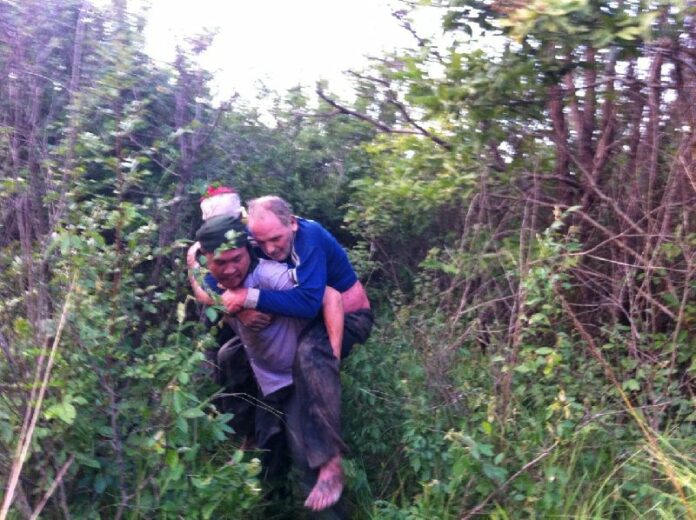 (18 September) A Briton
who had been lost in the wilderness for 3 days has been rescued in Si Saket Province.
The
police were alerted when local fishermen in the Moon River reported of hearing cries for help in
English in the direction of Tarm Forest, on the bank of the river.
The rescue team later
found Mr. Alex Walton, 60, lying unconscious on the ground. He was shirtless and full of mosquito
bites marks when he was found, the police added.
Mr. Walton was sent to Rasi Salai Hospital
for medical check-up. His condition is reported to be stable, but the doctors said they would keep
him in the hospital for few more days in order to ensure he did had not been infected by any disease
in the woods.
The police also found a car owned by Mr. Walton 3-4 kilometres away from the
forest. The car is registered in Kalasin Province. His wife later contacted the police to inform
them that Mr. Walton had been missing since 14 September and his neighbours have been looking for
him ever since.
Mr. Walton′s wife said he had a mental disability and tends to lack out
when he is stressed. Sometimes he does things without being aware of it, his wife said.