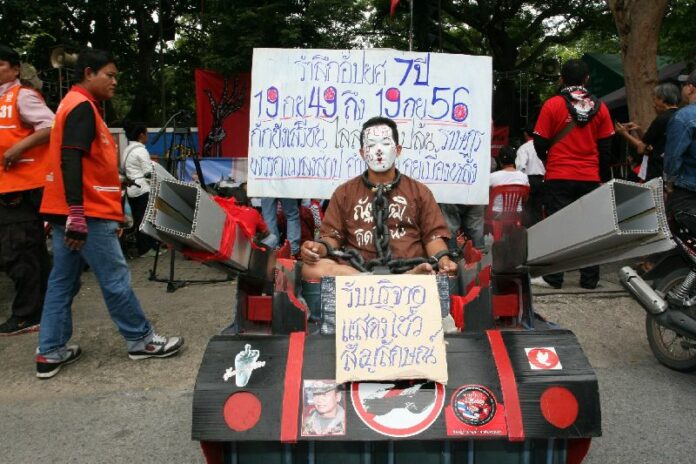 (19 September) A group of
Redshirts activists have organised a rally in front of Parliament House in Bangkok to commemorate
the 7th anniversary of the 2006 military coup.
Declaration of Street Justice Group, led by
Ms. Suda Rungkupan, is the main organiser of the protest. The event is billed as a show of force to
condemn the 2006 coup, which the group sees as a military intervention to disrupt the progress of
democracy in the country.
Inside the Parliament, the government and the opposition are
battling over the bill to authorise the loan of 2 trillion baht to invest in massive infrastructure
projects.