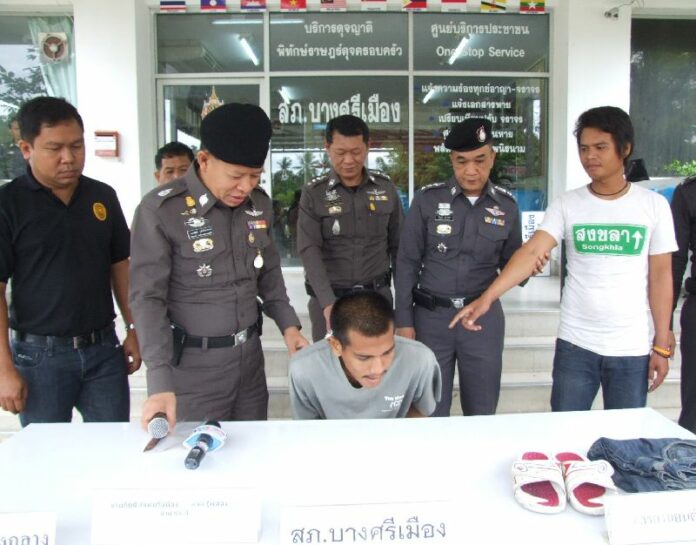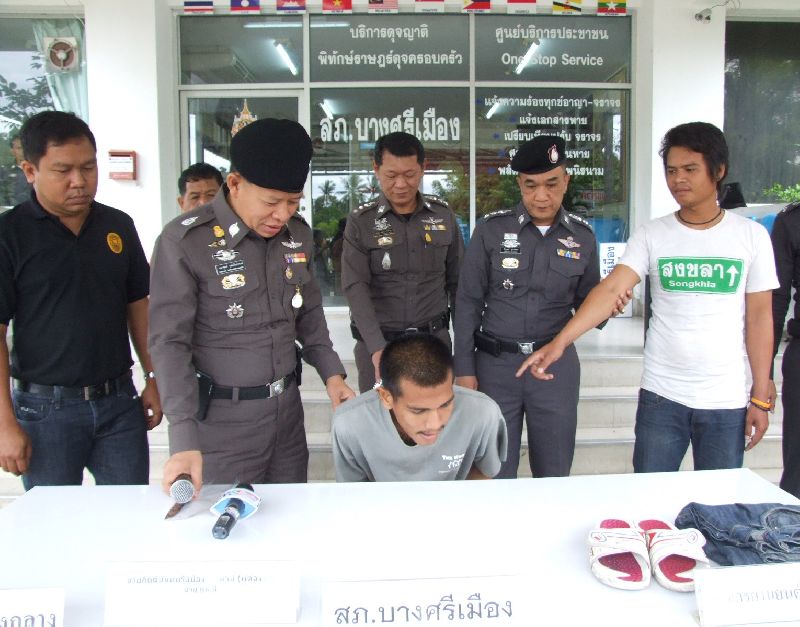 (19
September) A former convict stabbed a Burmese man to death because the victim reportedly looked at
his girlfriend too many times at an intersection in Nonthaburi Province.
In a press
conference, the police said they have arrested Mr. Kittinant Siripee, 20, in connection with the
murder of a 25 year old Burmese man named Mueang Niang, which took place at Bangsri Mueang – Saam
Yaak Intersection on the night of 17 September.
Mr. Kittinant told police he was riding his
motorcycle with his girlfriend, who works as a ?coyote? dancing girl. Many men have previously
flirted with his girlfriend, Mr. Kittinant said, and he had routinely been in arguments with his
girlfriend because of his jealousy.
The suspect said they had been arguing about such issue
when they stopped for the red light at the intersection, where Mr. Kittinant said he spotted Mr.
Mueang glancing at his girlfriend many times.
According to the suspect, he suddenly became
enraged with jealousy. He reportedly got off his motorbike and walked to Mr. Mueang, asking him why
he had been leering at his girlfriend, then stabbed the man dead before speeding away on
motorcycle.
Police records show that Mr. Kittinant had been imprisoned on theft charges in
2009 and had only been released from prison recently.