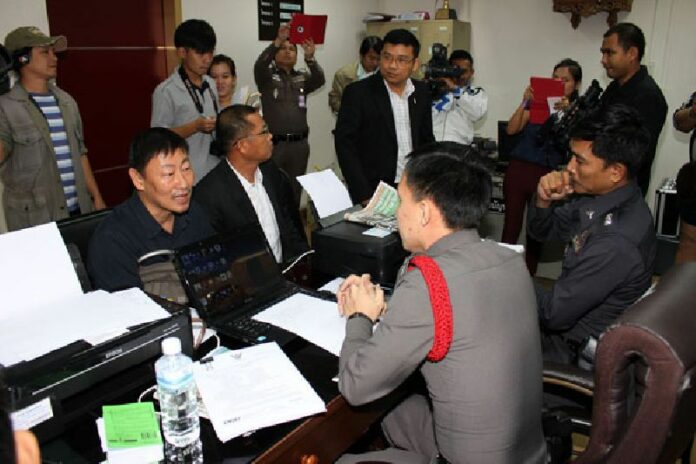 (20 September) A
journalist of Thai Rath newspapers – the largest newspaper in Thailand – told police a threat on his
life had been made after he published reports on possible corruption cases in a National Park
agency.
The reporter, Mr. Kriangkrai Puuraya, was accompanied by Mr. Chet Suksomkasem, a
committee member of the Thai Journalists Association (TJA), and his lawyer when he met the police at
Bang Sue Police Station.
Mr. Kriangkrai said he had received 3 text messages on 19-20
September, accusing him of being a
eporter whore and breaching journalist ethics.
The
text messages ended with a warning, When dogs are cornered, they have to fight, damn it. You be
careful about your family. Bullets cost only a few baht.
The reporter believes he received
the threat because he has published front-page reports about ongoing investigation into 11 officials
of Toong Salaeng Luang National Park who were accused of committing corruption during the
construction of a reservoir. The state reportedly lost 770 million baht to the gaffe.
Mr. Kriangkrai insisted he only did a journalist′s duty, and that he had no personal
vengeance against the officials suspected of corruption. He also claimed he had no personal quarrels
with anyone, so the messages threatening him must be connected to the news he has
reported.
Mr. Chet, the committee member of TJA, said the text messages are clear
intimidation of a member of the press. He said Mr. Kriangkrai is receiving help from the national
Lawyers Council.
The Association will closely follow this case because it amounts to threat
on freedom of the press, Mr. Chet said.
The police have documented the telephone number of
the text messages for further investigation.