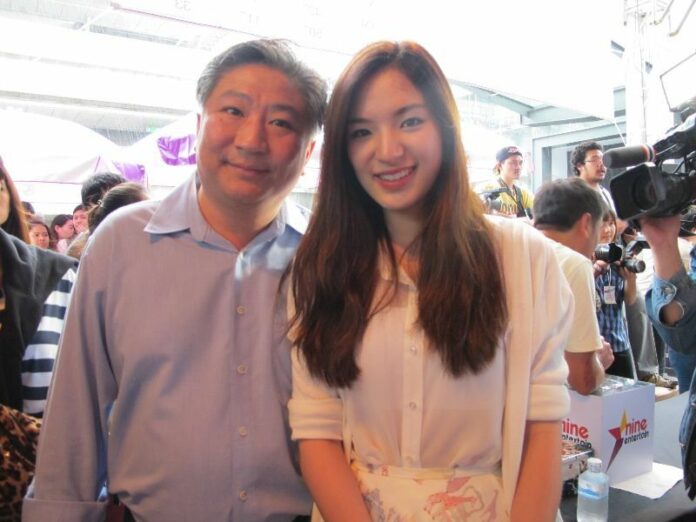 (23 September) The 16
year old actress best known for her role in teen drama series ?Hormones? had re-emerged in
public for the first time since the scandal about her taking methamphetamine has erupted in
June.
Previously, Ms. Sutatta ?Pan Pan? Udomsilpa was photographed taking the drug with her
friend. Her father admitted that the starlet had indeed tried the substances and offered an apology
on behalf of his daughter.
Ms. Sutatta had not spoken to the press until Friday, when she
attended the event celebrating the 11th anniversary of Nine Entertainment channel, along with her
father, Mr. Surasak Udomsilpa.
She told correspondents that she had recovered from all the
bad issues, and insisted that she never intends to hurt herself by taking drugs any more, stating
that it would hurt my parents million times more.
"I wish to apologise to all of you about
what happened, I will behave and spend more time with my family" said the Hormones actress,
adding that that she shares most of her life with her parents, and keep no secrets from
them.
Life must go on said her father, Mr. Surasak, I am here to support my daughter, but
she will be the one who determine her future acting career. According to Mr. Surasak, Ms. Sutatta
is currently living the life as a typical 16-year-old girl.
?Pan Pan? also addressed the
photo circulated on the social network showing her with a friend in a nightclub, which has caused a
minor controversy as the underaged actress cannot legally enter nightclubs.
She said she had
seen the picture but could not remember when it was taken. However, she clarified that she attended
the event, which was her friend's birthday party, under the supervision of her father.
Mr.
Surasak then added "I apologise for any confusions, I was there with Pan-Pan on her friend's
birthday party".
Ms. Sutatta father also asked the public to let go of the past, while his
daughter insisted that "We should only look at the future".
According to the actress and her
father, they are uncertain whether she would star in the second season of 'Hormones' series,
saying the decision 'depends on the crew', while Mr. Surasak wished his daughter 'should spend time
more with herself, since she will attend her last year of high school soon'.
Mr.
Surasak also said that he will impose more guidelines about coping with the celebrity life on his
daughter.