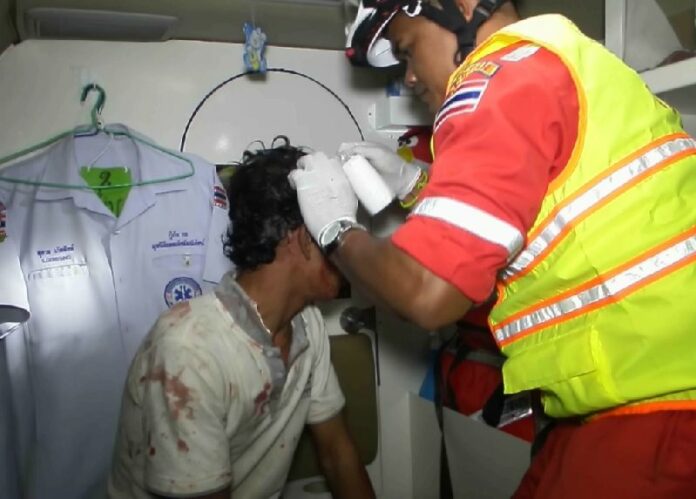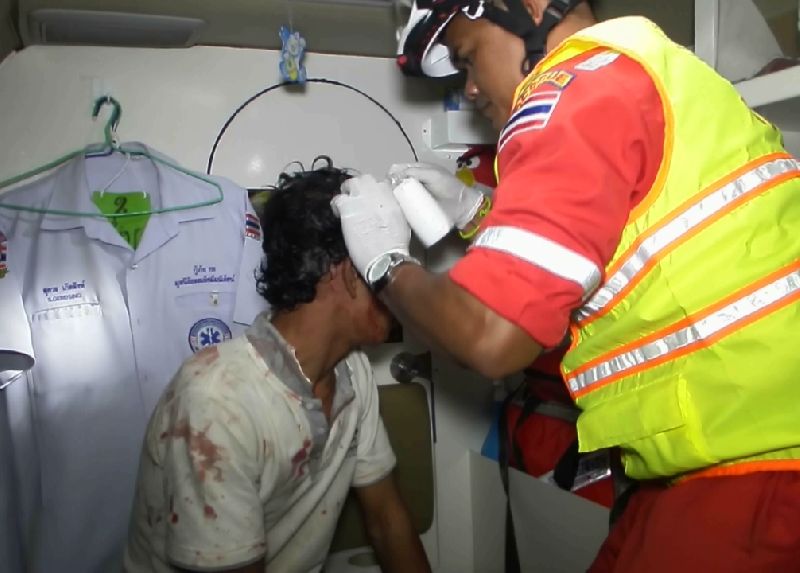 CHONBURI – A 31-year-old man was stabbed to death in a brawl at a karaoke bar in Chonburi province early this morning.
The victim, a 31-year-old man, died from knife wounds to his stomach, medical workers at Chonburi Hospital told reporters. Another customer is also being hospitalised for severe injuries to the head.
Chonnidcha Inpetch, a 20-year-old waitress at the karaoke bar on Chonburi Bypass Road, told police that two groups of men were drinking at the bar that night, taking turns singing two songs per table. According to the waitress, one man's rendition of a "northeastern song" upset customers at another table, who were annoyed by the "awful singing" and tried to turn off the karaoke screen.
A fistfight between the two groups quickly erupted, with some men using knives, the waitress told police. She added that everyone fled the area soon after the fight ended, leaving the dead and the wounded at the bar.
Police say they are looking for all of the suspects.