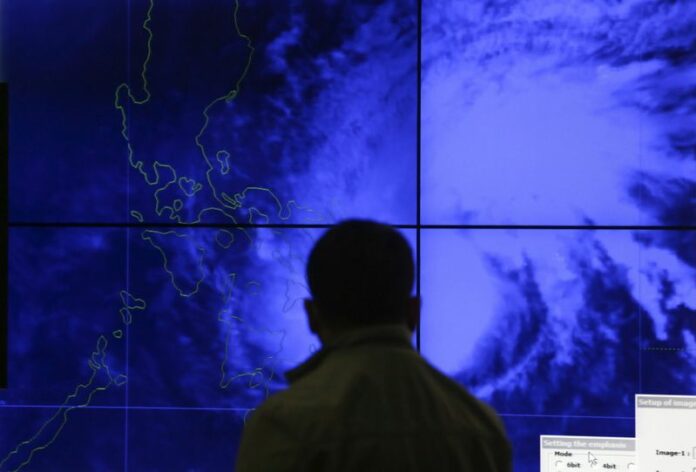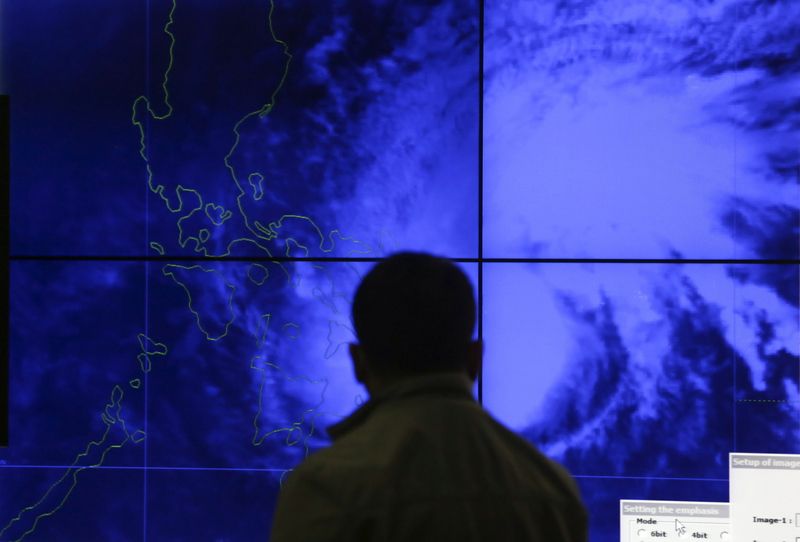 BANGKOK — Parts of Thailand will experience some slightly less warm weather when Typhoon Melor rolls in off the South China Sea this week.
Fresh from killing one and forcing the evacuation of nearly a million in the Philippines, the typhoon will push rainfall across northern Thailand, where temperatures are expected to fall 4C to 6C to the upper 20s.
Typhoon Melor whereabouts as of 12:40pm Tuesday. Photo Thai Meteorological Department
In Bangkok, it will mean a cooler weekend for some holiday shopping, with temperatures forecast to bottom out at 22C, according to the Thai Meteorological Department.
The storm is expected to cut across the Gulf of Thailand into the south, where it will drive waves cresting at up to 2 to 4 meters. All boats are warned to proceed with caution or stay ashore.
To reach us about this article or another matter, please contact us by e-mail at: [email protected].