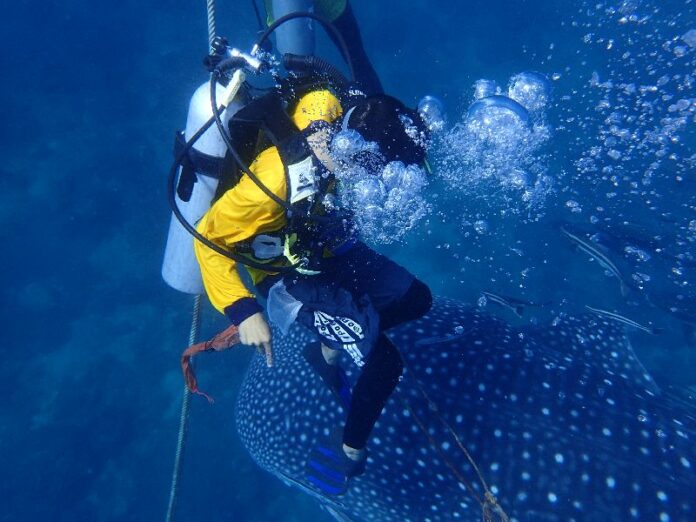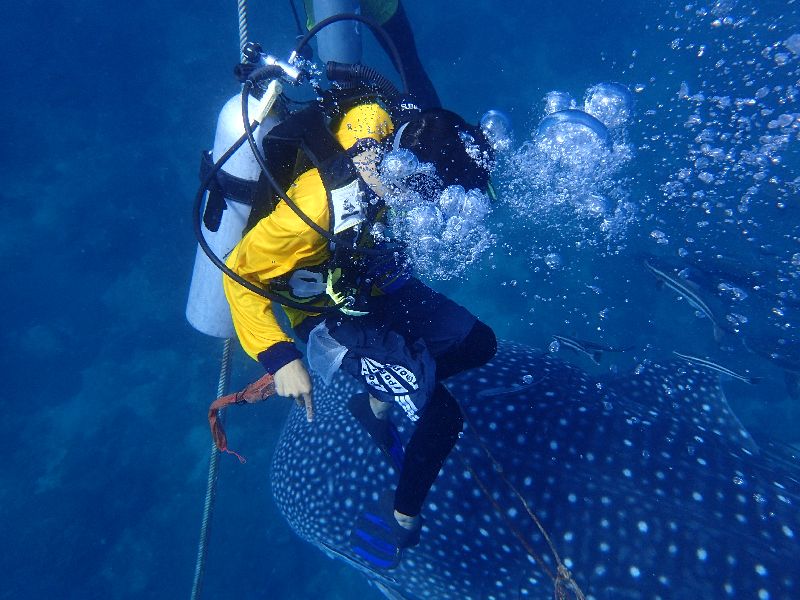 PHANG NGA — A friendly whale shark showed up off Koh Kho Khao in Phang Nga province this morning while volunteer divers were picking up garbage from the sea.
The divers said the shark was about 7-meters long and weighed more than 4 tons. Amatuer diver Asirawat "Pin" Choochote took several photos.
Pin, who has practiced diving for only a year, said she was excited to see the whale shark with up close. The shark came within 3 meters, and she grabbed her camera to take a photo.
In October, whale sharks became the 18th registered protected species by the Ministry of Natural Resources and Environment.
Whale sharks in the Andaman are popular with tourists, as they are not shy and appear to have "friendly" behavior, however conservationists have worried about harmful fishing practices which have injured several in the past.