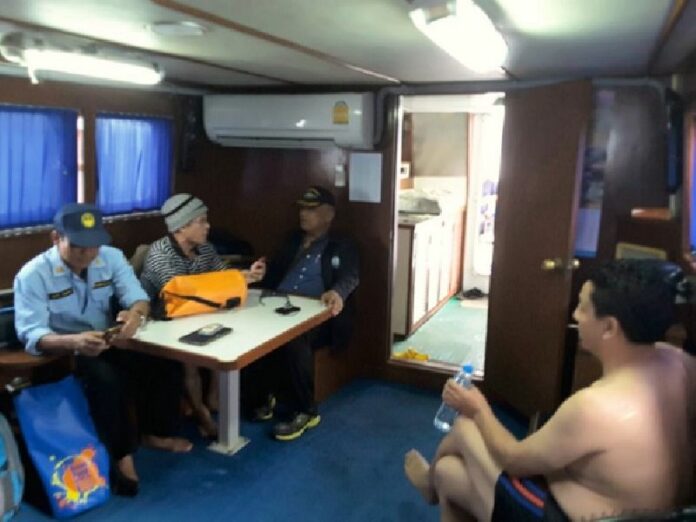 PHANG NGA — A visitor from China discovered his trip to Thailand could end up costing an additional 100,000 baht after he fed coastal fish in a protected area.
Zhou Hongzhi, a 45-year-old Chinese national, was freed on bail after his arrest Wednesday by marine protection officers for feeding steamed corn to a coastal fish at a beach on Koh Khai Nok in Phang Nga province, police said today.
He was charged under last year's Marine and Coastal Resources Management Act with causing serious harm to the coastal environment. The offense carries a maximum penalty of 100,000 baht and a year in prison.
"He was released on 100,000 baht bail," said Koh Yao police commander Sompong Boonrat.
The Department of Marine and Coastal Resources yesterday said tour guides could be held liable for breaking the law and have to pay two-thirds of the fine levied against their customers. Hongzhi's guide was not charged as he was not present when the alleged crime took place.
Feeding fish is illegal under the raft of coastal protection measures enacted last year because it can indirectly harm coral, as the fish will look for handouts rather than play their usual role in the ecosystem.
"The arrest this time is quite sensitive, as he is a foreign tourist, which could affect international relations and tourism in general," local official Watcharin Thinthalang said. "But we have to enforce the law."