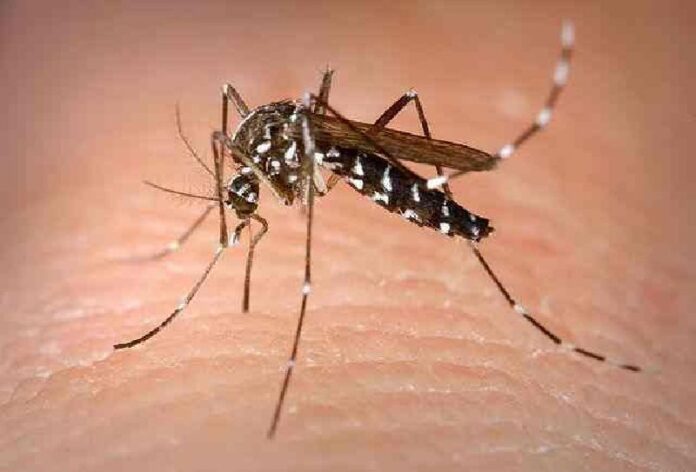 BANGKOK — Despite "one or two" patients currently infected with Zika virus in northeastern Thailand, authorities said on Monday the disease is under control.
The announcement came on the same day that someone in Australia tested positive to the mosquito-borne virus after returning from a trip to Thailand.
According to Deputy Prime Minister Admiral Narong Pipatanasai, Zika virus was previously reported in nine provinces of Thailand, but only Udon Thani and Bueng Kan are still placed under watch.
"There are only one or two infected [over there]," said Narong, who heads the government committee on the effort to contain the disease, on Monday. "It can be considered as a situation in which the disease's infection is already under control."
If there are no new infections in the next 28 days, the two provinces will be declared free of the virus, he said.
Narong added that no travel ban has been issued for going to or from Udon Thani and Bueng Kan provinces.
The other seven provinces where Zika virus was previously found but are now declared under control are Bangkok, Kanchanaburi, Nakhon Ratchasima, Nonthaburi, Phitsanulok, Sukhothai and Uttaradit.
The alarm was raised again after a worker traveling from Udon Thani tested positive to the Zika virus in Taiwan on May 22.  Since then authorities have been monitoring five members of his family and advised pregnant women to avoid traveling to Sang Khom district where the man is from.
Zika virus is transmitted by the Aedes species mosquito. Although people rarely die of the disease, it can cause serious birth defects if women are infected while pregnant.
On Monday ABC news reported that a resident in the Australian state of North Queensland was found to be infected with Zika virus after returning from a trip to Thailand and Indonesia.
Panic spread in January after Taiwan announced it found the virus in a 24-year-old Thai man traveling there from northern Thailand. The Department of Disease Control clarified that the virus, first discovered in Thailand in 2012, infects about 5 patients each year. The situation in the country has not reached epidemic level.
Related stories:
Second Zika Case of 2016 Found, Treated
WHO Declares Global Emergency Over Zika Virus
Zika Virus in Thailand but Not Epidemic, Health Officials Assure