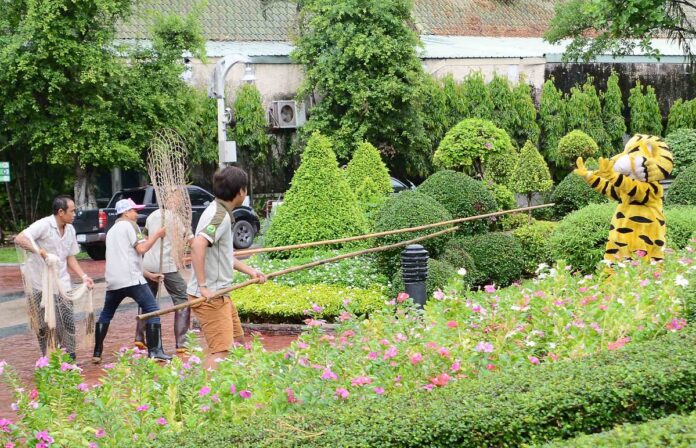 BANGKOK — It was a hectic day Friday at Dusit Zoo when a tiger escaped its cage and a tourist fell into the black bear enclosure.
With the hungry bear perched just above, staff sought to rescue the helpless guest floating in a moat inside the nearly 80-year-old zoo, better known locally as Khao Din.
Elsewhere, staff wielded bamboo poles, nets and tranquilizer guns to subdue a tiger which had won its freedom from captivity.
The exercises were drills to prepare for incidents such as guests falling into exhibits – as famously led to killing an endangered gorilla in the United States last month – or dangerous residents getting loose, zoo director Sumet Kamonnoranat said.
Staff showed off their first aid and animal wrangling skills, ultimately rescuing the men from both "bear" and "tiger."
Click images to see full size
Related stories:
Endangered Gorilla Shot Dead After Boy Falls Into Enclosure (Video)