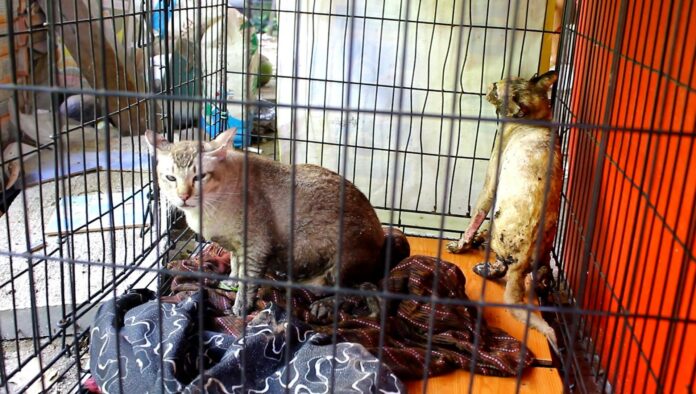 RATCHABURI— Four lucky cats were counting their remaining lives Monday in a new home after 30 others died in a house fire over the weekend.
A 58-year-old school teacher's large collection of cats and old books proved a combustible mix in a home with old wiring. Thirty of Somporn Feungfoo's 40 kitties died Saturday when her home went up in flames.
"By the time we got there, the fire was already raging, and it burned really fast," said one of the rescue volunteers from the Ruamjai Ratchaburi Volunteer Group. "After the fire was out, part of our team helped to gather the corpses."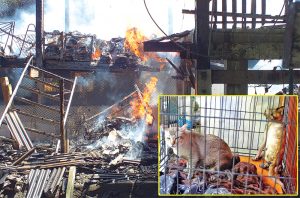 Some of the cats were kept in cages and could not escape. Most suffocated or burned to death. Ten cats managed to escape into the neighboring forest. Of those, only four were found in the aftermath and returned to Somporn.
Somporn lived in another residence and mostly used the old home to house her 40 cats and large collection of old books and papers. Investigators said its decades-old electrical system most likely sparked the fire. The resulting blaze took two hours to bring under control.
Reached for comment Monday, Somporn said she was not home at the time and did not want to discuss what happened.
"You shouldn't ask how I'm feeling after something like this happened," she said before terminating the call.
She did say the four cats returned to her had joined the 12 living with her in the newer home. Somporn now has 16 cats living with her.