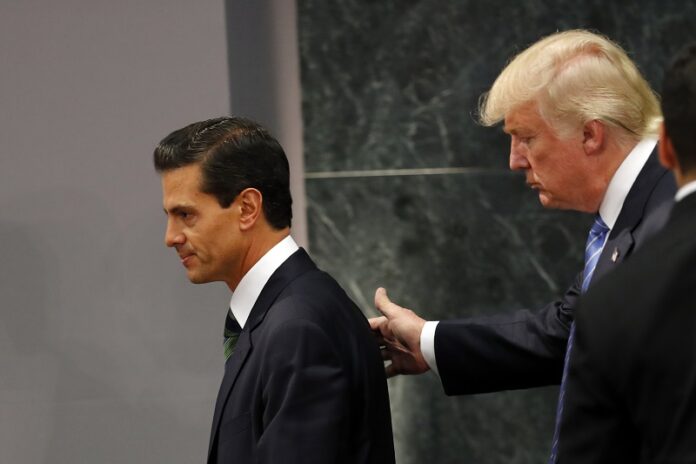 MEXICO CITY — The Mexican peso has fallen sharply against the U.S. dollar as early returns show a tight race for the White House.
Financial research firm FactSet says the currency is currently trading at 20.45 to the dollar. The Bank of Mexico's interbank rate stood at 18.42 at the end of Tuesday's trading day.
The peso has closely tracked the U.S. presidential race during the campaign, hardening when Clinton's chances are seen as bullish and weakening when Donald Trump is seen as rising.
Financial analyst Gabriela Siller of Banco BASE issued a forecast Tuesday that a Trump victory could cause the peso to fall to 24 to the dollar next year and lead to a 3 percent economic contraction in Mexico.
Trump has threatened to renegotiate the North American Free Trade Agreement and vows to build a wall along the United States' southern border and force Mexico to pay for it.