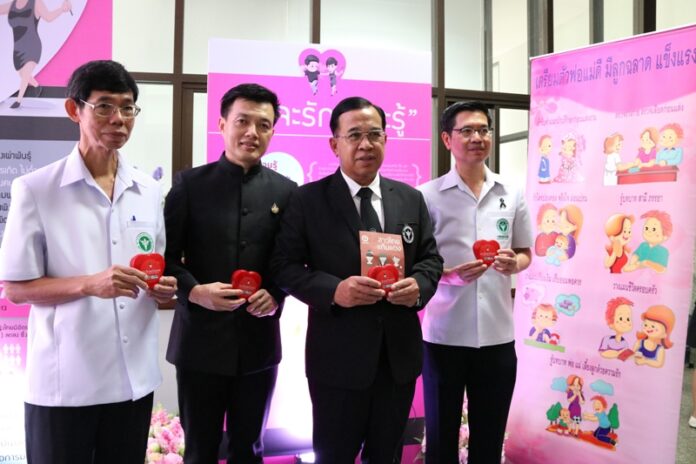 BANGKOK — Thailand has a baby problem – there just aren't enough of them.
Amid the wacky campaigns launched in the run-up to Valentine's Day each year, public health officials this year want to give newlyweds free vitamins and a license to procreate under a program announced Wednesday.
Under the Red-Cheeked Thai Women Bear Children For the Nation with Wonderful Vitamins campaign, officials will give free heart-shaped boxes of iron and folic acid supplements to combat birth defects starting Tuesday, Valentine's Day.
The hope is to encourage more ready-and-willing women 20 to 34 to have babies due to collapsing birth rates, according to Health Minister Piyasakol Sakolsatyadorn.
"Fewer Thai women are getting married, are marrying later or instead staying single because of higher education," he said.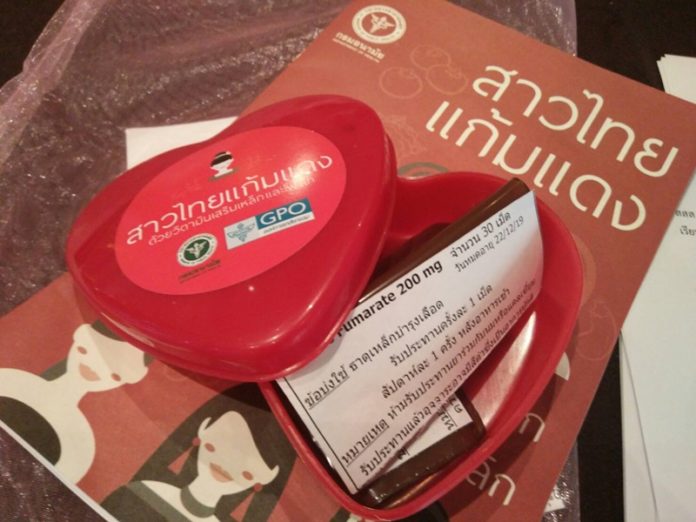 The birth rate in 1970 was 2.7, falling to 0.4 in 2015 and projected to reach 0, meaning equilibrium with the death rate, by 2027. Adult women will have to step it up, as the ministry also made its latest seasonal call for a reduction in teen pregnancies.
The initiative is the first part of an ongoing health ministry program to increase birth rates under a plan approved by the cabinet in October.
Free pills will be given out at starting 8am on Tuesday at the Bang Rak District Office between Silom and Surawong roads. After that they will be available for prospective parents and pregnant women from then on at public hospitals.
One million baht has been budgeted for the vitamins, Nopphon Chuenklin, the ministry's pharmaceutical director said.
"Doctors recommend women take one dose at least three months before pregnancy to decrease the risk of birth defects. On Feb. 14, 2017, or Valentine's Day, a large number of couples will come and register their marriage licenses, so we will distribute a box of the vitamins along with an informational pamphlet," Wachira Pengjun, health ministry director-general said.
Bang Rak district, or "Place of Much Love," is a popular place to get marriage licenses, especially on Valentine's Day.