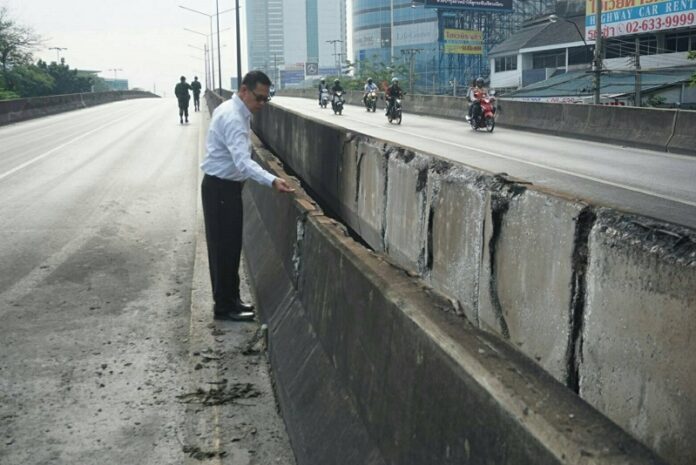 BANGKOK — The Thai-Belgian Bridge reopened Wednesday afternoon, one day after a fire prompted its closure for repair.
The closure of the busy Rama IV Road flyover caused severe congestion in the area. While the bridge requires repairs expected to take at least a month, City Hall announced today it would partially reopen to relieve traffic.
Only the westbound side of the bridge will be open while the eastbound lanes remain closed. Traffic both ways will share that side of the bridge except for during the morning and evening rush ours. From 6am to 10am, only westbound traffic headed toward Hua Lamphong will be allowed. From evening hours between 3 to 8 pm, traffic will only flow east toward Khlong Toei.
Trucks are not allowed to use the bridge.
The Council of Engineers said it had inspected the bridge and concluded it would be safe to partially reopen the bridge.
The cause of Tuesday morning's fire, which broke out under the bridge where the district office stored spare trash bins, has yet to be determined. Some of the bridge's structural steel was exposed to flame for over an hour and reportedly warped, necessitating repairs.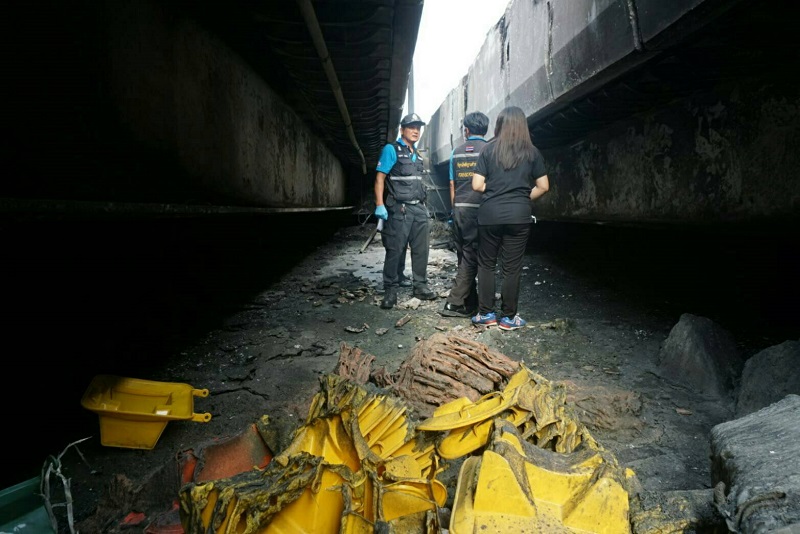 Related stories: