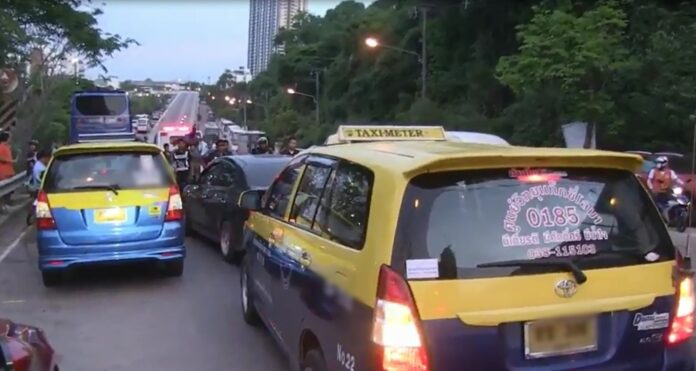 PATTAYA — Almost 10 taxis chased down and blocked the way of a woman driving through Pattaya on Wednesday after they confused her for an Uber driver.
Supannee Thampitak, 31, said she had stopped to pick up real estate customers in her black Nissan from the Central Marina shopping mall on Pattaya Sai 2 Road, where a row of taxis were parked.
After driving away, she told police she became scared when she about eight taxis surrounded and blocked her way.
"How do you expect us to make money?" a driver can be heard saying in a video of the confrontation.
Supannee told authorities she wasn't an Uber driver but a condominium saleswoman picking up customers for her boss, Capt. Nakornrat Nonsilad said Thursday morning.
No charges were filed as Supannee had cleared things up with the taxi drivers, Nakornrat said.
Use of alternative taxi services such as Uber and Grab Taxi are widespread despite being technically illegal.
Related stories: