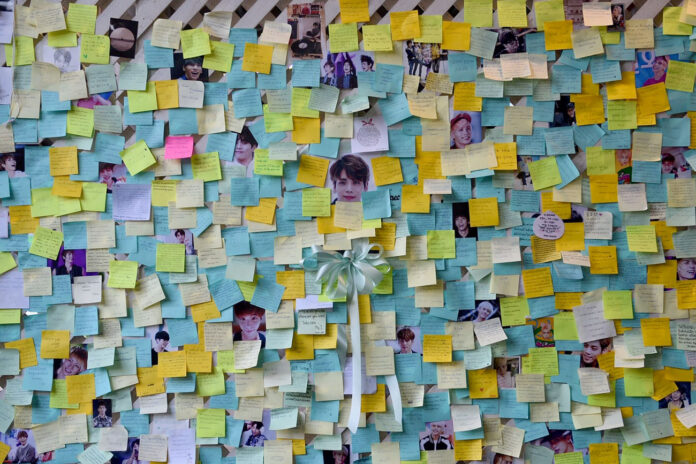 BANGKOK — More than 1,000 devoted fans of a K-pop idol who committed suicide earlier this week held Buddhist mourning rites for him Thursday night at a Bangkok temple.
Elegy chants for Kim Jonghyun, lead singer of K-pop boy band SHINee, resounded at Wat Suthiwararam in the Yan Nawa district as fans gathered starting at 6pm to say goodbye in the crisp evening air.
Fans wrote their farewells on Post-it notes, lit candles and held a moment of silence. Some brought memorabilia on which the temple performed Buddhist and some Christian rites – Jonghyun was Christian – before cremating and interring the ashes.
Read: Thai Fans Despair Over Death of K-Pop Idol
The Bangkok ceremony was held the same day Jonghyun's funeral took place in South Korea. His former bandmates and artists from his S.M. Entertainment label were the pallbearers for the Seoul funeral.
"We have to be strong, do not let him see that we are weak. Jonghyun will be worried," @Dsfameee tweeted Thursday night in English.
A fan told a Khaosod reporter they organized the ceremony through donations shortly after news broke of his death.
Kim Jonghyun committed suicide Monday evening by inhaling the toxic fumes of coal briquettes he burned in his Seoul apartment. His suicide notes revealed a struggle with depression.
Since Tuesday, #RIPKimJonghyun has remained one of the top trending Twitter hashtags.