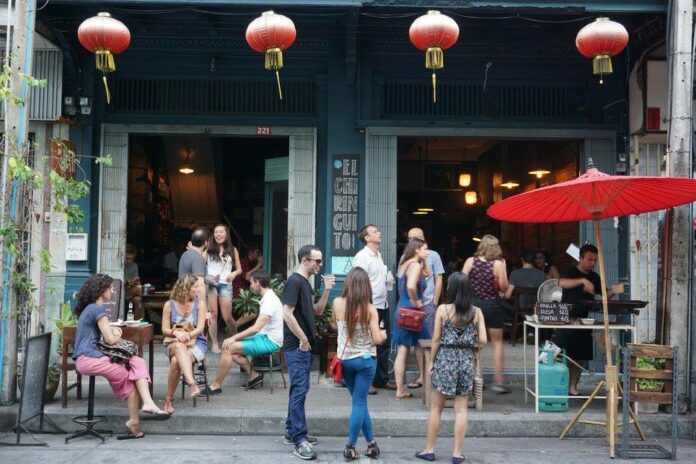 BANGKOK — A Hong Kong craft beer release party and a Chinatown alley bar crawl will set February off to a perfect start.
For the first time in Bangkok, Chinatown bars Cho Why, Pijiu Bar and Ba Hao will serve 13 beer types from Hong Kong's leading craft brewery Young Master.
Starting at 3pm at Cho Why, six beers will accompany a Q&A session with Rohit Dugar, founder of Young Master brewery.
Across the street in Pijiu Bar another four taps will make it 10, before a (potentially wavy) 20-meter walk takes you to Ba Hao for the remaining three.
The selection ranges from barrel-aged ale to porter brewed with cocoa and orange. Beers will go for 100 baht (150 milliliters) and 200 baht (330 milliliters). More details are available online.
The event – organized by Hopsession – will take place Feb. 3 at Soi Nana, a small alley off Charoen Krung Road.