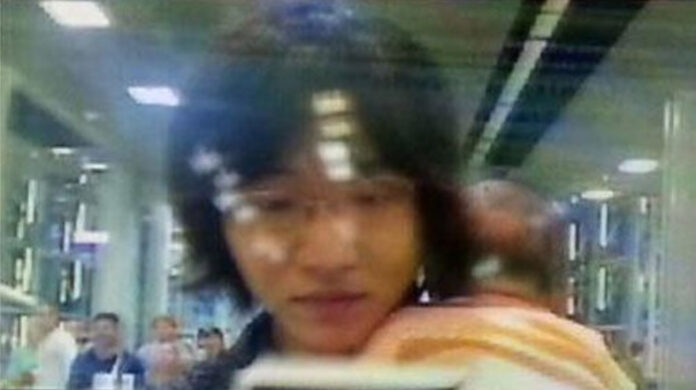 TOKYO — A Japanese man who has won legal custody of 13 surrogate children in Thailand has remained virtually anonymous in the Japanese media.
Mitsutoki Shigeta, who was granted sole custody of his children by a Thai court on Tuesday, is the son of the founder of Japanese telecom and insurance company Hikari Tsushin. As a major shareholder, he earns millions of dollars a year in dividends.
But in Japan, he keeps an extremely low profile.
Aggressive reporting by Japanese tabloids after his surrogate babies were discovered in a Bangkok condominium in 2014 quickly faded, allegedly after defamation lawsuits and pressure were applied by his father's company. Now he is only referred to in the Japanese-language media as an anonymous 28-year-old man.
Information from Tuesday's court decision and doctors and a fertility clinic has done little to lift the veil of mystery over Shigeta.
A Japanese lawyer who reportedly represented Shigeta refused to discuss the case, and officials at Hikari Tsushin were not available for comment Wednesday.
The company started as a business phone and office equipment sales firm and now is listed on the first section of the Tokyo Stock Exchange and has more than 180 subsidiaries. Shigeta is the oldest of founder Yasumitsu Shigeta's three sons and has businesses in Asian countries including Thailand and Cambodia, where he made arrangements for the surrogate children.
Japanese tabloids reported in 2014 that Shigeta said he wanted to produce 100 to 1,000 children and that if he were successful it would cost millions of dollars. He was seeking to purchase equipment to freeze and preserve his "high-quality" sperm at home to allow him to keep producing children even in old age, according to Japanese reports.
Thai authorities have ruled out human trafficking and other criminal motives.
Mariam Kukunashvili, founder of the New Light clinic in Thailand that recruited some of the babies' surrogate mothers, told the AP in 2014 that Shigeta told her "he wanted 10 to 15 babies a year and that he wanted to continue the baby-making process until he's dead." She said Shigeta also told her that he wanted to run in an election and win by using his big family for voting.
Shigeta's case, along with several others, helped usher in a Thai law prohibiting commercial surrogacy for foreign clients. That law sent much of the country's surrogacy-for-hire business for foreigners to Cambodia, which later passed its own law against it.
Japanese tabloids have reported that Shigeta's parents were spotted kissing a baby when they visited their son in Cambodia, where he also had several children by surrogate mothers. They were not among the 13 babies in Thailand.
The Thai court said Tuesday that Shigeta plans to send the children to an international school and is preparing a house for them in Tokyo where they will be looked after by nurses and nannies. His lawyer in Thailand said he simply wants a big family.
Story: Mari Yamaguchi