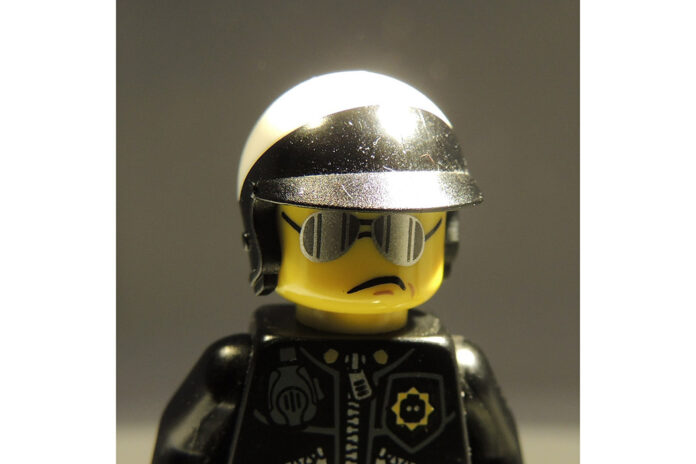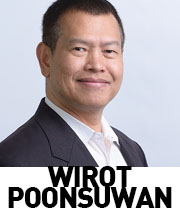 On May 1, residential leases will become restricted contracts under the newly amended Consumer Protection Act.
That means any leases that conflict with the new law, which likely is most leases, must be amended and remade to comply. Landlords who ignore the new legal requirements and take no action to deliver a new compliant lease to the tenant are criminally liable for a year in jail and fine of 100,000 baht per lease violation.
A landlord who doesn't issue new compliant leases for their 10 units, if discovered by the authorities or subjected to a complaint, faces the possibility of 10 years in jail.
Read: New Rights For Renters in Thailand to 'Shock' Landlords
That's heavy punishment for what used to be purely a civil and commercial transaction. Further, the law contemplates that any existing contract obligations in a non-compliant lease are null and void, with the new legal stipulations adopted as the binding contract instead.
Furthermore, property owners must know that American-style class-action lawsuits have arrived for consumers in Thailand. Tenants who want to bring legal action can now band together to do so jointly to sue the same landlord and share in the amount of damages granted.
Setting aside those alarming or heartening developments – depending on which side of the contract one sits – let's unpack some of the specific consequences of the new law.
Note that while the regulations apply to a "residential lease business" – meaning landlords who rent out a total of five or more residential units – that doesn't make much difference as a great number of landlords in Thailand lease out more than five properties. The regulations don't cover dormitories or hotels, which are beholden to separate laws.
Only Two Months Up Front
Landlords can no longer demand advance security deposits of three months' rent plus a full month in (for a total of four months) on signing a new apartment or house lease. The maximum security deposit warranted is one month, plus another one month's rent payable in advance, amounting to two months' worth.
And this is applied retroactively, meaning anything over two month's worth must be returned.
That means while lessers are rushing to draft new compliant leases, they also must refund the lessee for the security deposits and advance rent charged in excess of what the law now allows.
They have until May 1 to do this, or within 30 days of the date if they have a substantial number of properties because those with dozens or hundreds of apartments would face a single large payout. For real estate investment trusts, the considerable one-time outlay of cash will no doubt affect the population at large who are financially invested in the trust.
Security deposits and advance rents have been given special emphases under the law. Can these funds be forfeited if a tenant fails to pay rent on time or damages the premises, as would appear to be the purpose of the money? Surprisingly, the stipulations forbid such forfeiture. An attempt has been made to interpret the regulations as prohibiting forfeiture while the lease is in effect but allowing it once the lease expires.
Upon the expiration of the leasehold, if there is no damage to her property, the lessor must refund the security deposit to the lessee within seven days. Writing a period of 30 days or 60 days into the lease is now prohibited.
High-Demand Areas
Popular condos along the BTS route sometimes require a one month deposit from would-be renters who must forfeit them if they don't sign a lease within 30 days while the landlord finds another lessee. That conduct will be regarded as an undue advantage and rendered null and void under the new law.
Another common situation is where a lessee downtown can never find a parking space in the condo's car park, which is always full because the landlord also accepts cars from non-tenants to park there, forcing the tenant to drive around the car park from floor to floor just to have no luck to find a spot. The tenant's only solution may be to pay to park at a nearby department store or other building then walk back or take a cab back home. Landlords who do this can be deemed to be profiteering and risk complaints filed with the Office of the Commission for Consumer Protection, or even the kind of class-action lawsuit common in the United States is possible for consumer protection cases.
Fees and Costs
Another prevalent conduct of landlords is to fix their own utility charges by marking up electricity, water, and telephone charges from the utility providers for a profit. Security deposits and arbitrary installation charges for installation of a landline and internet fees can only be passed on at cost. Adding charges for added income in the way hotels do is no longer allowed.
Landlords tend to shift the maintenance and repair burden to tenants, regardless of large or small repairs caused by normal wear and tear. A landlord is concerned that such costs will eat into the rent and so pass them on to tenants. This practice is regarded as unfair under the law.
The law also spells the end of stamp duties of 0.1 percent of the rent throughout the contract; 12.5 percent land and house tax and signage taxes on the leased premises being foisted onto the lessee. This tax burden allocation is not forbidden expressly by the regulations but can be seen as taking unfair contract advantage. Questions about whether any provision of a lease falls afoul of the law, the lessor can write the Contracts Committee for a ruling.
Breaking Leases
A stipulation sure to be disliked by lessors that will have repercussions the stability of rent income for real estate investment trusts is the generosity of the law in allowing tenants to terminate their lease before it expires with 30-days notice. The rule could cause the outflow of tenants from an apartment building to exceed the inflow, hurting the fundamentals of the rental business.
On the other hand, the landlord cannot easily terminate a lease on the grounds of breach of covenant by a tenant. Instead, they must wait until a substantial breach highlighted in red letters, bold letters or italics in the lease. Upon such substantial breach by the tenant, the landlord must give notice of 30 days that it be rectified, and only if ignored, can the landlord terminate the lease.
Extreme measures of force taken against tenants such as changing the locks to bar entry or entering the leased premises to remove the a tenant's belongings or any other act that obstructs access in case of failure to pay rent will now be considered a criminal act of trespass, exposing the landlord to potential prosecution.
To avoid trouble with the law, landlords still have time to carefully review each provision of their leases to determine which are in violation of the law and change them before the stipulation takes effect to mitigate risks of invalidity, class-action lawsuits by tenants or committing criminal offenses.
Wirot Poonsuwan is a practicing attorney and can be reached at [email protected].