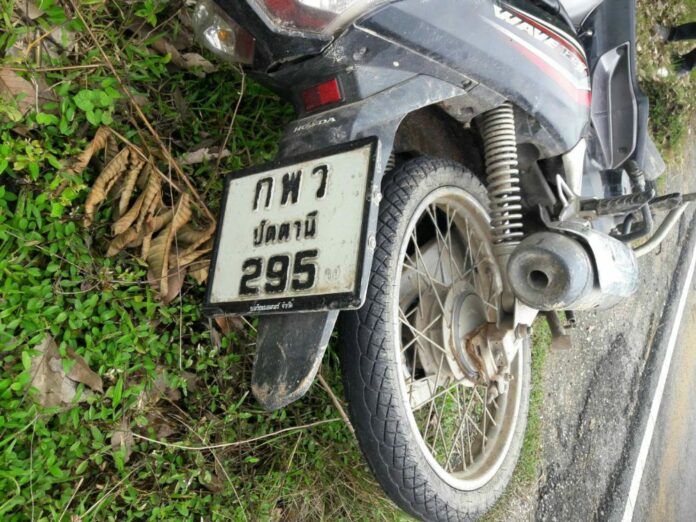 BANGKOK — Police said they shot and killed two suspected insurgents who ambushed a police unit Tuesday in the southern province of Pattani, a day after bombs in a neighboring province injured 12 people.
Three police officers were wounded in the gunfight that broke out after the ambush, said police Lt. Adisak Saduba of the Yarang district police station. Ambushes of security personnel, sometimes using improvised explosive devices, are a common tactic of the insurgents, who operate in Thailand's three southernmost provinces of Narathiwat, Yala and Pattani, the only ones with Muslim majorities in the predominantly Buddhist country.
The insurgents, who belong to several groups, do not have clearly articulated goals, though historically some have separatist ambitions while other seek greater autonomy. They receive support from Muslim residents who complain that they are often treated as second-class citizens.
The three bombs that injured 12 people on Monday in a town on Thailand's border with Malaysia were likely planted by Muslim insurgents, police said.
Police Lt. Traipop Donprailao said the bombs, connected to timers and concealed in parked motorcycles, exploded near a small restaurant, a karaoke bar and a hotel in Sungai Kolok in Narathiwat province. Four of those injured in the attack remained hospitalized Tuesday, said one of his colleagues, police Cpl. Ratt Chanthachalee.
Sungai Kolok has been the target of previous attacks. Its nightlife, including prostitution, makes it a "sin city" for visitors from across the border in Malaysia, where such activities are prohibited as un-Islamic.
The low-level insurgency carried out by the shadowy groups has left about 7,000 people dead since 2004.
A large military presence in the region has failed to quell the violence, which usually involves bombings and hit-and-run shootings, but occasionally includes coordinated attacks, usually aimed more at causing property damage than deaths.
On-again, off-again peace talks between the government and several separatist groups have failed to make much headway.