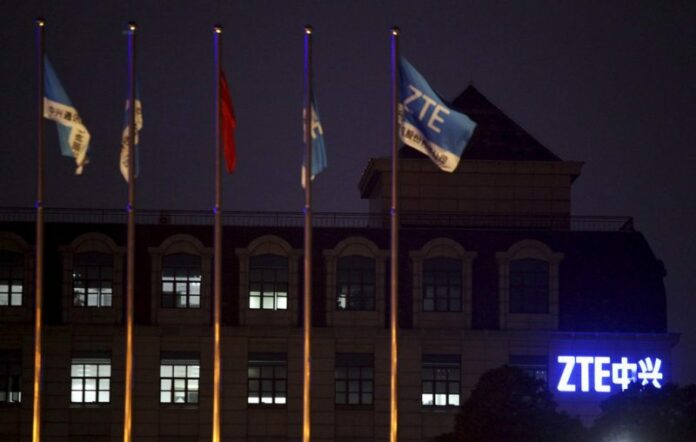 BEIJING — Chinese tech company ZTE said Friday it wouldn't accept an "unfair" U.S. penalty in a case involving exports of telecoms equipment to North Korea and Iran, and is seeking a solution through legal channels.
The Commerce Department on Monday barred the state-owned company from importing American components for seven years after concluding the company paid bonuses to employees involved in the export scheme instead of disciplining them as promised in 2017.
In a statement issued Friday, the company outlined actions it's taken over the last two years to investigate and rectify matters but said the Commerce Department had acted before the company had time to conclude that process.
"Prior to the wrapping up of that process, the Bureau of Industry and Security imposed the most severe sanction against the company. That is extremely unfair toward ZTE and we cannot accept it," the statement said.
The penalty "not only threatens ZTE's existence but also harms the interests of ZTE's business partner, including a large number of U.S. companies," it said.
Despite the U.S. government's action, ZTE would not give up on seeking a solution and was confident that through "all methods allowed under the law" it could preserve the rights of the company, its worker and customers, the statement said.
ZTE pleaded guilty in March 2017 and agreed to pay a $1.19 billion penalty for shipping the equipment to Iran and North Korea in violation of U.S. regulations.