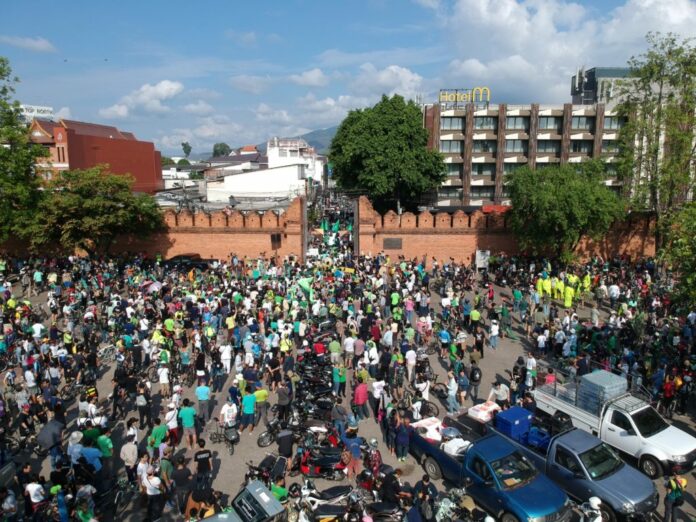 BANGKOK — An estimated 2,000 protesters converged Sunday in the capital to oppose forest homes built for judges, in a move to prevent the issue from dying down.
The group leaders demanded Prime Minister Gen. Prayuth Chan-ocha order to have the houses demolished and return the area to the surrounding forests.
The protest, led by activist Teerasak Rupsuwan, began at 6:30am at Tha Phae, a historic old city gate, and continued into the afternoon. Some protesters came from other places including Bangkok. About 500 protesters arrived on bicycles as some 300 on and off-uniform police kept watch.
The protest, led by the Network to Reclaim Doi Suthep Forest, aims to remove all the houses built for judges at the foot of Doi Suthep, well known and regarded by locals and protesters as a sacred mountain.
Earlier, the regional appeals court defended the project by stating the houses were part of the welfare for judges and court staff, and pleaded for understanding as the homes were already finished when the protest, led via an online campaign, broke out.
They urged on Monday to allow the dachas to remain for 10 years and see how well the 45 houses blend in with surrounding forests, a request the growing number of protesters rejected.