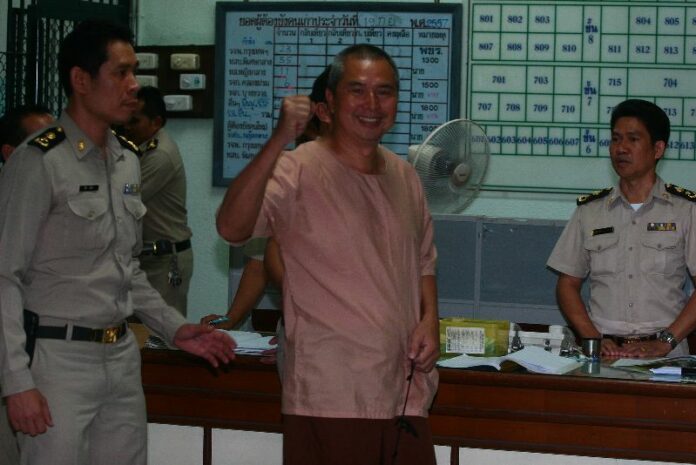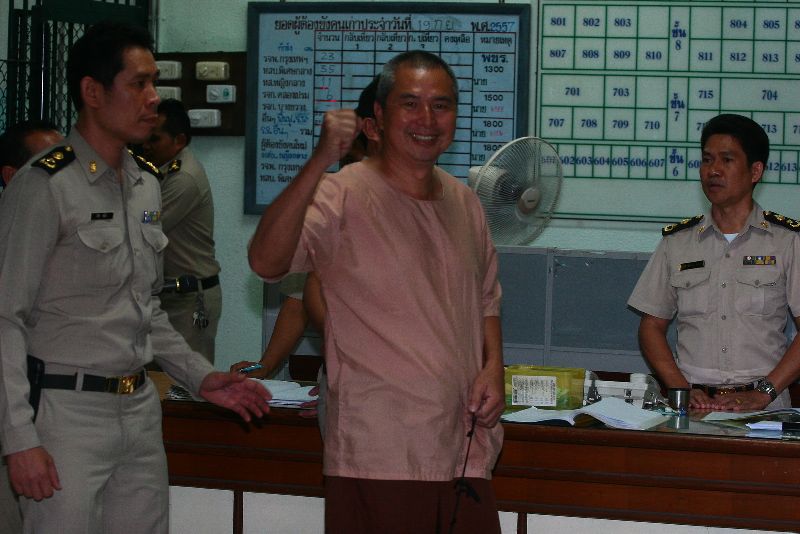 BANGKOK — An editor of a political magazine sentenced to a decade behind bars for defaming the monarchy will be freed from prison on Monday, according to an associate.
Somyot Prueksakasemsuk, 56 and one of the most prominent lese majeste prisoners, will be freed after serving six years after judges reduced his sentence last year, a close aide said Sunday.
Suwanna Tallek said she met with Somyot, who once edited the pro-Redshirt Voice of Taksin magazine, and was told that he would be released Monday morning from the Bangkok Remand Prison.
Suwanna, a member of the June 24 Group for Democracy, which was led by Somyot before his 2012 arrest, said prison officials confirmed that Somyot would be released no later than 8am.
The Corrections Department could not be reached Sunday.
The lese majeste law carries a maximum term of 15 years per offense. In February 2017, the Supreme Court reduced Somyot's sentence to six years, saying he had served enough time and citing his age.
Suwanna said she and other supporters plan to gather at the prison as early as 6am to make sure they can welcome Somyot with flowers.
"They don't want it to be news," Suwanna said Sunday afternoon, hours before the expected release.
As for life after prison, the aide said Somyot will take time to absorb the changes that have taken place in society over the past seven years.
"He can't imagine how things have changed over the past seven years," she said. "He will tend to his health, deal with various expired documents and take a vacation first."
Somyot was sentenced in 2013 to 10 years in prison for defaming the king in two articles set in a fictitious kingdom construed by the court to refer to the late King Rama IX.
During his trial, he testified that the articles, which he edited, were written by former politician Jakrapob Penkair. Jakrapob, which is in exile, has never confirmed or denied being the author.
Amnesty International declared Somyot a prisoner of conscience and campaigned for his unconditional release.