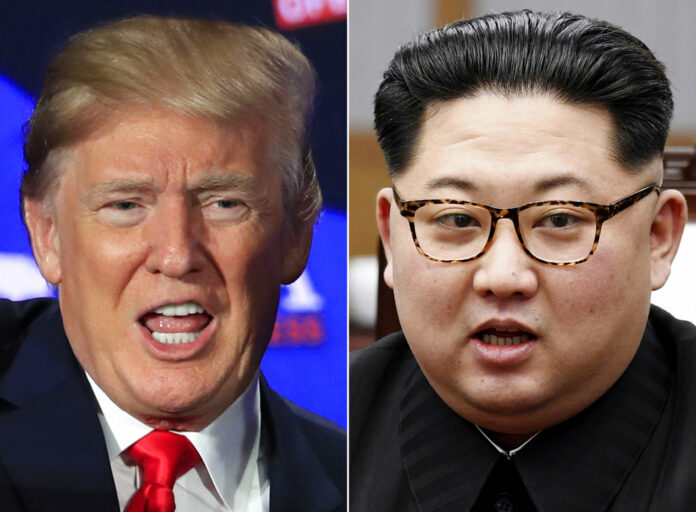 WASHINGTON — The Singapore coastal hotel where President Donald Trump and North Korean leader Kim Jong Un plan to meet on June 12 is overseen by a wealthy Singapore family whose real estate development firm is pushing into the competitive upscale resort realm where Trump's own company operates.
The 112-room Capella Singapore, which juts out of a lushly landscaped island in Singapore's harbor, is owned by the city's Kwee family, according to Singapore media. Their Pontiac Land Group company has been building a network of lavish hotels across Asia and the Singapore firm has even intruded on the Trump Organization's New York base, building a 72-story condominium and museum gallery project in midtown Manhattan.
The hotel on Sentosa Island, said to be a pirate haunt and later a 19th-century base for colonial British artillery officers, was purchased last fall by the Kwee family, a billionaire quartet of four brothers, according to the media accounts. Forbes has estimated the family's holdings at $5.5 billion and their budding hotel empire has ties to the Ritz-Carlton chain, a rival to the Trump Organization for the affection of wealthy and business travelers.
Both the hotel and the Kwee's firm did not confirm the reports of the family's involvement in the hotel. A hotel spokeswoman said she could not "disclose details related to this event" and the real estate firm did not reply to a request for comment from The Associated Press.
But the hotel was among nine properties that the Kwees were said to have bought late last year from their former partner, Ritz-Carlton veteran Horst Schulze, who is still listed as "chairman emeritus" on the group's website. The group's board of directors include Evan Kwee, son of Pontiac Land Group Chairman Kwee Liong Tek, and Ng Chee Yuen, founder of Shenning Investments Pte. Ltd., the Kwee family's real estate investment firm.
There are no Trump resorts in Singapore, but the Trump Organization has licensed the Trump name for real estate projects in the Philippines and India and is planning two Trump-branded resorts in Indonesia.
Just days before Trump was heading into difficult trade talks with China last month, Trump's Indonesia partner announced it had hired a Chinese state-owned company to construct a theme park on the property featuring one of the president's resorts, which ethics experts said could help his business there and unduly influence him.
In addition to their Asian holdings, the Kwees' Pontiac Land Group is gambling on a signature skyscraper that is being built on West 53rd Street in New York, abutting the Museum of Modern Art. Partnering with the Houston-based Hines real estate firm, Pontiac Land Group secured USD$860 million in financing from a trio of southeast Asian banks to buy the 18,000-square-foot site, previously owned by Hines and Goldman Sachs.
Story: Stephen Braun