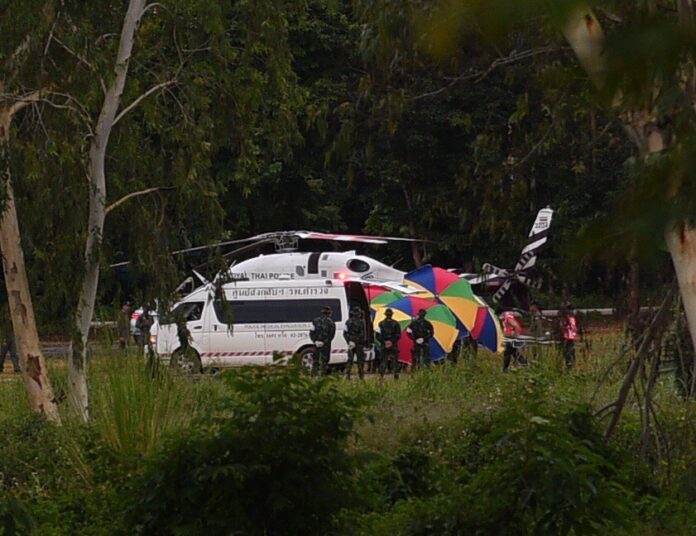 CHIANG RAI — The operation to bring back a youth football team from a northern cave might be over – but the hunt for lucky lottery numbers has just begun.
Lotto vendors in northern Thailand said numbers related to the successful Luang Nang Non rescue sold out within minutes in many areas after the last of the Wild Boars football team emerged safely.
The most sought-after choice is, obviously, 13 – in reference to the number of people – 12 children and coach – trapped inside the cave.
A seller in Chiang Mai who identified herself as Sainathee said other numbers are also proving popular, including 38 (the age of ex-navy diver Saman Gunan who died in the rescue) and 23 (the date when the boys first entered the cave).
The van that carried forest mystic Kru Ba Boonchum to the cave site for blessing rituals also had the number 13 in its license plate, further raising its popularity, Sainathee said.
Another seller, who identified herself as Nampueng, confirmed numbers involving the Wild Boars are selling like hot cakes. She also criticized ticket vendors who attempted to hawk their wares to rescuers outside the cave on June 26 before they were evicted from the site.
"We can sell anywhere if people want to buy our numbers. There was no need to sell it at the scene of the incident at all," Nampueng said.