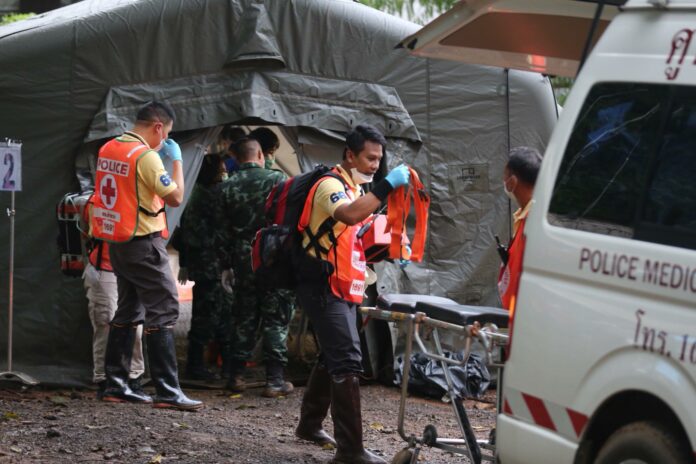 MAE SAI — The last member of the rescue team to leave the Luang Nang Non cave, Australian doctor Richard Harris, has lost his father.
Harris's boss Andrew Pearce says in a statement the father had died shortly after the last of the 13 soccer team members was freed from the cave.
Pearce says: "This is clearly a time of grief for the Harris family, magnified by the physical and emotional demands of being part of this week's highly complex and ultimately successful rescue operation."
Pearce says the anesthetist and experienced cave diver would return to his home in Adelaide city soon. Harris played a part in deciding the order in which the 13 were freed.
Pearce did not say how the father had died and asked for the family's privacy to be respected.