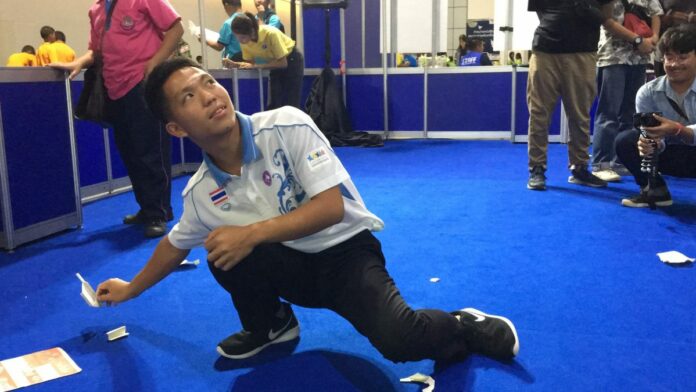 BANGKOK — Nine years after a stateless boy was granted a temporary passport to win a paper airplane championship in Japan, he was named national champion again Sunday – only this time he hopes to be naturalized in time to represent Thailand.
Mong Tongdee, 21, submitted his criminal record Tuesday morning at the Criminal Records Division at the Royal Thai Police headquarters as part of his bid to obtain citizenship. Police Col. Assanee Intharakanchit received his case and said the police would check Mong's record.
"We have to check his history for drug use and other things. It's standard procedure, then we will forward his case to the Ministry of the Interior," Assanee said. "For this boy, we will hurry his case."
Read: Boy Whose Paper Planes Soared Into Nation's Heart May Get Citizenship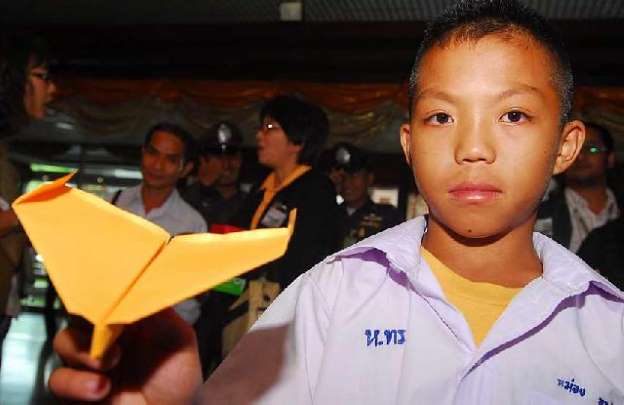 On Sunday, Mong, 21, placed first in the general category of a paper airplane contest held at Impact Muang Thong Thani in Bangkok and will represent Thailand at an international competition in Japan next year or in 2020.
"I'll bring back the championship," Mong said Tuesday.
Using a drugstore membership card to crease the folds of his planes, Mong kept them aloft for a stunning 12.55 seconds.
"I'm really happy. I didn't think I would win. It's been 10 years since I competed here," Mong said Sunday, expressing his hope he would get citizenship in time. "I'll be a Thai representative, holding a Thai ID card and Thai passport."
Mong now coaches his own students, among them two stateless children.
Mong gained fame in 2009, when he won his first paper airplane competition aged 12 and was chosen to represent Thailand in a contest in Japan. Because of his statelessness, he could not travel until he was granted a temporary passport.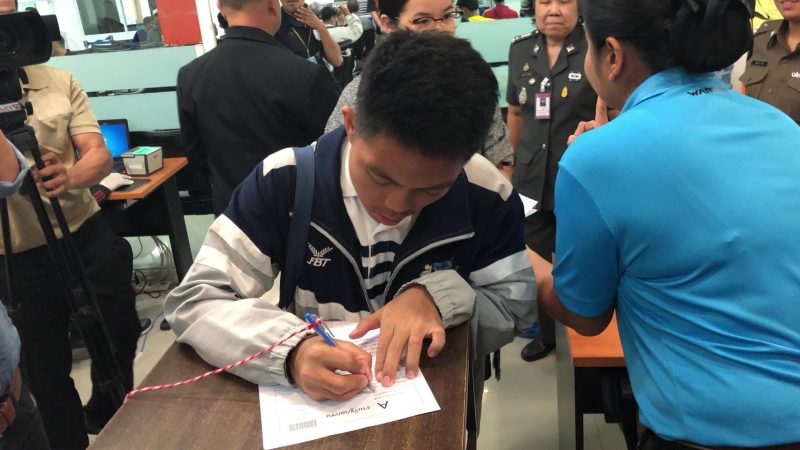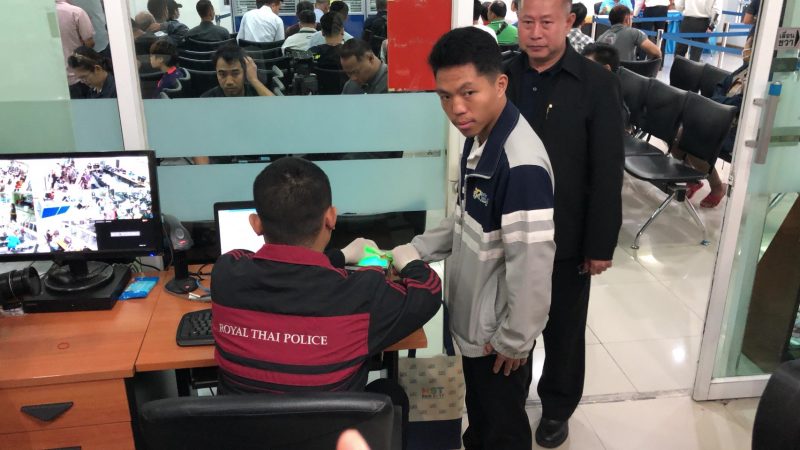 Related stories:
Boy Whose Paper Planes Soared Into Nation's Heart May Get Citizenship